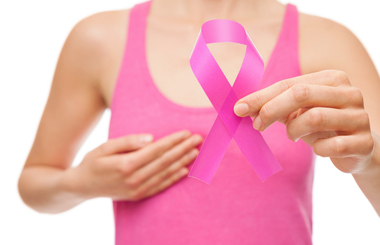 According to breastcancer.org, about 1 in 8 U.S. women (about 12%) will develop invasive breast cancer over the course of her lifetime. Currently, the average risk of a woman in the US developing breast cancer sometime in her life is about 12%. Except for skin cancer, breast cancer is the most common cancer found in American women. These statistics are an eye opener and women should be aware about this disease, its risks, and the importance of screening and early detection.
Breast cancer screening involves checking a woman's breast before there are signs of symptoms of the disease. Screening is important because early detection can be the key to survive the cancer. The American Cancer Society (ACS) recommends mammograms as the best breast cancer screening option. The ACS has set certain screening guidelines for women based on their age:
40 to 44 – They have the choice to start annual breast cancer screening with mammograms (x-rays of the breast) if they wish to do so.
45 to 54 – They should get mammograms every year.
55 and older – They should switch to mammograms every 2 years, or can continue yearly screening.
Breast cancer screening is not about preventing breast cancer, but helps to diagnose the diseases early and so that medications can be started. All women should be familiar with the known benefits, limitations, and potential harms linked to breast cancer screening. Some women would be recommended to screen with MRI along with mammograms due to their family history, genetic tendency or other factors.
If you are opting for mammograms, here are some things that you should know:
Preparing for a mammogram: Ask your physician how the test is going to be done and the time taken. Many women would feel some kind of anxiety of how is it going to be done. So knowing the details before the procedure would help in reducing anxiety and embarrassment.
How frequently you should get a mammogram: Consult with your physician to determine how often you should get a mammogram. Mammograms help in early detection of breast cancer, have saved many lives, and also reduced the severity of treatment that women with breast cancer must undergo.
Discuss your family history, genetic tendency of cancer if any: Always be open with your doctor in discussing your family history about any cancer cases. If you have a strong family history of cancer, you may be at high risk but is not a must to have breast cancer. Informing your doctor about it is important for your doctor and you to stay vigilant. For high risk women, breast MRI is used along with mammograms for screening.
You can't eliminate the risk of having breast cancer, but taking these simple steps can help lower your risk of breast cancer:
Be physically active
Maintain an ideal BMI
Quit smoking
Avoid excessive alcohol consumption
Workout regularly
Eat plenty of fruits and vegetables
Consider breast-feeding
Try to avoid post-menopausal hormones and birth control pills, especially after age 35
A healthy lifestyle can reduce the risk of many serious diseases. Early screening, detection and intervention can reduce disease severity.