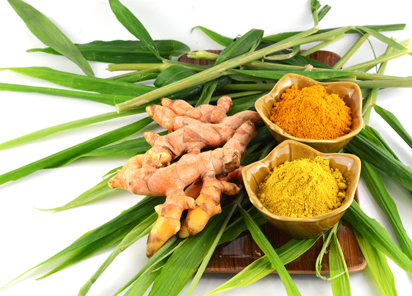 Health experts are singing the praises of turmeric. This super spice, widely used in Indian curries, offers many medical benefits as it contains curcumin, a substance that has powerful anti-inflammatory and antioxidant properties. Turmeric is a remedy for chronic inflammation and pain, depression, obesity, rheumatoid arthritis, fatty liver, cancer, skin anti-aging, and tendonitis, and can improve gallbladder health, brain health and memory.
Here is a list of the health benefits of this wonder spice
When used externally in poultices, turmeric helps soothe the skin and reduces inflammation, making it a key ingredient in lotions or preparations for skin with eczema or psoriasis
Including it in the diet can be helpful in reducing inflammation in people with arthritis
When combined with water or honey and used as skin scrub, it can ease inflammation and help resolve acne
A paste of turmeric and aloe vera gel can reduce pain and itching from burns, bites, chickenpox, poison ivy, or eczema
It is a key element in many facial washes and scrubs as it soothes the skin and evens out skin tone
Turmeric has antiseptic properties and when used internally it destroys yeast and parasites
Aging and many diseases are believed to be the result of oxidative damage, among other things. Oxidative stress refers to the imbalance between the production of free radicals and antioxidant defenses. Free radicals can cause damage to the body when they react with important cellular components such as DNA or the cell membrane. The main reason why antioxidants are so beneficial is that they protect our bodies from free radicals. Curcumin, which turmeric contains, is a powerful antioxidant that can neutralize free radicals due to its chemical structure and also boosts the body's own antioxidant enzymes.