Dr Christopher T. Chia, Co-founder and Surgical Director, bodySCULPT Inc, in NYC is a featured speaker at the 2021 Cosmetic Bootcamp's Summer session, and will also present a live demo at the event. Hosted at the St. Regis Aspen Resort in Aspen, Colorado, this year's Cosmetic Bootcamp Summer event is scheduled to be held from June 24 to June 27, 2021.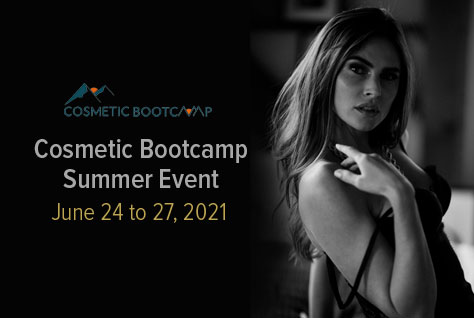 The founders of Cosmetic Bootcamp, doctors Kenneth Beer and Mary Lupo, with over 60 years of experience in the industry, developed this Bootcamp as a way to train and collaborate with their fellow doctors to reshape the field of cosmetic dermatology. It offers a unique educational opportunity for specialty physicians in the fields of Dermatology, Plastic Surgery, Ophthalmology, and Otolaryngology.
Cosmetic Bootcamp is pointing the needle to the core specialties of aesthetic medicine for a much-needed facelift. Each year, the camp creates a friendly environment for physicians to:
Teach, practice, and discuss the latest cosmetic procedures and beauty trends
Check out the newest technologies
Network with other esteemed doctors and aesthetic physicians who are reshaping the field of cosmetic dermatology.
This year's Cosmetic Bootcamp Summer event marks over a decade of excellence and innovation in the core aesthetic specialties.
On June 26, 3:20 – 3:40 pm, Dr. Chia will perform a live demo on "Radiofrequency Skin Tightening/Fat Removal Advances (Morpheus8)/Evoke/Evolve of What Works!" along with Rod Rohrich, MD and David Weir, MSN, APRN, NP‐C.
Sponsored by InMode.
NOTE: Check out the Live Demo
What You Can Expect in This Event
Unique and high-quality lectures delivered by the leaders in aesthetic medicine.
Hallmark Anatomy lab with cadaver head dissection, highlighting safety zones
Live patient demos
Panel discussions and LIVE interactive Q&A sessions
Networking opportunities with faculty and colleagues
Opportunities to learn of the latest innovations from esteemed colleagues
Enduring material – This year's meeting will be accessible on the web for future views and references
Treatment options to be discussed within a realistic framework of potential outcomes, and patient expectations
Appropriate practice management techniques to be distinguished for a successful medical practice and improved patient-clinician communication
Identify methods of minimizing complications due to filler injections and increase patient safety awareness
The event is bringing cosmetic medicine practitioners of all ranks together – whether virtually or in-person – to teach, discuss, and research cosmetic dermatology's latest technical advances and breakthroughs in the industry.