As spring ends and makes way for summer, everyone is looking forward to spending time on the beach. Today, body contouring treatments have become a popular option to get ready for the swimsuit season. Manhattan plastic surgery centers offer a range of noninvasive procedures that can help you get that attractive beach body without extended downtime.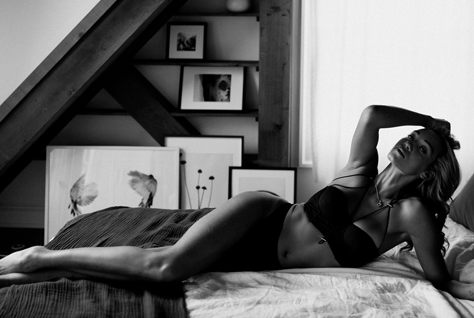 Non-Invasive Procedures for This Summer
BodyFx
BodyFx is a non-invasive revolutionary treatment procedure that uses radiofrequency (RF). Plastic surgeons in NYC use this innovative technology to help men and women get rid of unwanted fat and achieve a trim, well-shaped body. The BodyFx device distributes equal amounts of heat to the deep tissue to reduce the appearance of cellulite in the abdomen, thighs, buttocks and flanks. It melts excess fat for easy removal, tightens the saggy skin and contours the body effectively.
VASERshape
VASERshape is a quick, painless and relaxing body contouring treatment provided by plastic surgeons in Manhattan. This revolutionary ultrasonic body contouring technique can treat different areas such as flanks, arms, buttocks, hips, thighs and abdomen without any incisions. This procedure is suitable for treating:
Stubborn fat deposits
Reduce the appearance of cellulite
Restore a more youthful-looking appearance
This safe procedure is the combination of both ultrasound and massage therapy. It improves the appearance of cellulite by tightening and smoothing the skin. As massage therapy is included with this treatment and improves blood circulation. Patients may need 3-5 treatment sessions for optimal results.
Inmode EVOLVE
Inmode EVOLVE treatment in NYC is a breakthrough FDA-approval non-surgical procedure that can remodel even larger body areas. This hands-free technology utilizes unique bi-polar technology to deliver radiofrequency energy and electromagnetic pulses to the treatment area. The main advantage of this procedure is that it can treat multiple areas at a time. This all-in-one platform provides three proprietary technologies that can surgeons can use to customize treatment according to the patient's body type. The three proprietary treatment technologies are:
EVOLVE trim
EVOLVE tite
EVOLVE tone
This procedure tightens the skin, tones the muscles and also treats fat cells without incisions, scars or downtime. It is often provided as a lunchtime or weekend procedure, allowing patients to get back to work soon after the procedure.
Liposonix
Liposonix uses ultrasonic energy and is an ideal option to remove excess fat from the abdomen and flanks with long-lasting results. This non-surgical fat reduction treatment delivers ultrasound energy deep into the fat cells without affecting the surrounding non-targeted areas. It boosts collagen production and contracts the tissue, which prevents sagging skin after the treatment. Up to 8-12 sessions may be needed for optimal results.
Vanquish
This is a FDA approved breakthrough technique that is designed for treating the problematic mid-section. This procedure can help you achieve a beautifully contoured abdomen and smaller waistline. It uses radiofrequency technology to remove unwanted fat cells without damaging the surrounding tissues. Vanquish does not involve any downtime.
Plastic surgeons in Manhattan also provide nonsurgical tummy tucks, nonsurgical butt lifts and scarless arm lifts in combination with these body contouring options, based on individual needs and considerations. Choose an expert for optimal results.