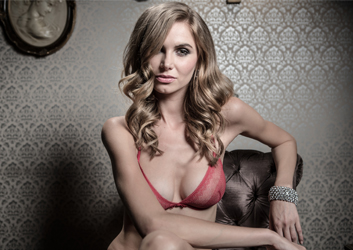 Every woman wants to look her best at New Year parties and special events. However, fitting well into a special dress may need one to have a larger bust size. The good news is that it is possible to achieve the enhancement you want with an instant breast lift in NY. This nonsurgical procedure will provide you with fuller, perkier appearance so that you would look good in any outfit.
The advanced instant breast lift offered by reliable NYC plastic surgery practices is effective and safe. This temporary solution is an ideal option for those who don't have time for conventional breast enhancement procedure, which involves a relatively lengthy recovery period. It will also give you an idea about how you would look after breast implant surgery.
This innovative lunchtime breast enhancement procedure is a 20-minute treatment which involves injecting a saline solution into the breast tissue. It provides an instant boost in size which lasts for about 24 hours. The breasts will deplete to their natural size after 24 hours and the saline will get absorbed by the body.
After the procedure, most women feel they look younger and more attractive, which enhances their confidence. So whether it's a party, special event or vacation, the saline breast augmentation injection can give you the instant glamour you want.
The best place to have the procedure is at an AAAASF accredited NYC surgical practice with surgeons who are experts in administering this innovative injection. Only a qualified surgeon can administer it correctly and safely to provide optimal outcomes.