Aging, weight fluctuations, breastfeeding and pregnancy are the main factors that cause breast appearance to change over time and become prone to ptosis or sagging. A breast lift in NYC is a popular option among women, who want to address sagging breasts. Also called mastopexy, the procedure involves removing excess skin and tightening the surrounding tissues to reshape and support the new breast contour. According to a recent report from Market Research Future, the global mastopexy market is expected to grow at a CAGR of about 7.0% from 2017 to 2023. The report segments the mastopexy market as follows: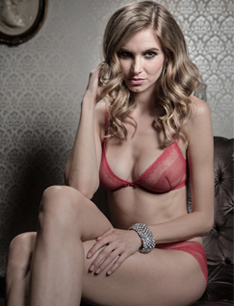 On the basis of tissue incision, the market is segmented into skin, adipose, glandular and others.
On the basis of the technique, the market is categorized into anchor pattern, inverted-T incisions, lollipop pattern, and others.
On the basis of the application, the mastopexy market is segmented into sagging breasts, augmented breasts, and others.
On the basis of end users, the market is segmented into hospitals and clinics, ambulatory surgery centers, and others.
According to the report, the growing female geriatric population and increasing demands for aesthetic procedures are the main factors driving mastopexy market growth during the forecast period. Increase in healthcare expenditure and the growing demand for outpatient surgeries are other factors boosting market growth. However, the high cost of the procedure along with associated complications such as extrusion, seroma, and scarring are expect to restrain the market growth.
According to the report, the Americas hold the largest share in the global mastopexy market, while the shares of Europe and the Asia Pacific region are also growing fast. The Middle East and Africa has the least share in the global mastopexy market due to presence of poor economies and stringent government policies, especially in the African region. However, factors such as high costs along with the complications of extrusion, seroma, and scarring associated with surgery are also projected to hinder this market's growth.
The intended audience of this report includes Pharmaceutical Companies, Biotechnological Institutes, Research And Development (R&D) Companies, Medical Research Laboratories, Aesthetic Clinics and Ambulatory Surgery Centers and Market Research and Consulting Service Providers. The report identifies top players in the mastopexy market as ALLERGAN (Ireland), Mentor Worldwide LLC (U.S.), GC Aesthetics (Dublin), LIPOELASTIC (England), Cynosure, Inc. (U.S.), POLYTECH Health & Aesthetics (Germany), Sientra, Inc. (U.S.), and others.
Breast lift surgery is generally carried out under general anesthesia or intravenous sedation. The minimally-invasive BodyTite breast lift in NYC is a relatively new option that leaves no scars while providing the best outcome. The procedure requires only local anesthesia and patients can resume their normal activities soon after the procedure. A breast lift may be combined with breast implant surgery for patients who also require volume enhancement.