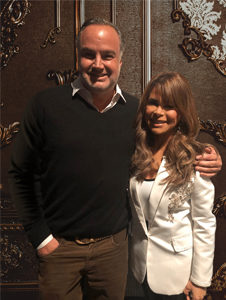 According to a recent news report from CISION PR Newswire, InMode Ltd., a leading global provider of innovative and award-winning medical technologies, hosted the Inaugural North American User Meeting, titled the "Insider Summit," in August 2019 in Nashville, Tennessee. The Inaugural Insider Summit attracted over 600 attendees that included physicians and other medical professionals. Paula Abdul, InMode's newly appointed brand ambassador, addressed the crowd, and InMode celebrated its top performing users during the awards ceremony.
In this InMode summit,
The attendees spent 3 days dealing with 13 prominent medical aesthetic experts who extended customer knowledge of InMode products, clinician parameters and new technological advancements in minimally-invasive and non-invasive aesthetic procedures.
Speakers provided insight into their marketing practices and taught educational sessions that covered the latest innovations in body contouring, wrinkle treatments and skin tightening.
Professional discussion panels and live patient demonstrations provided a multi-disciplinary venue for medical professionals to share information and learn about new techniques.
Plastic surgeon Spero Theodorou MD of bodySCULPT in NYC and InMode's Chief Medical Officer who is responsible for the development of all InMode procedures, clinical studies and training, says, "The Insider Summit was also an opportunity for us at InMode to hear from our users, in order to improve our products, our service and our clinical support. We took careful notes of our users' requests and needs for more education and clinical tools and are already acting on them. Most importantly, we welcome all and any new ideas from the field. This feedback will help us improve as a company, and most importantly, continue to allow patients and their families to benefit from this breakthrough technology."
This medical technology company is a leading global provider of innovative, energy-based solutions that offer cutting edge medical devices for minimally-invasive and non-invasive procedures. They provide amazing results for the patient and the practice. InMode's technological advancements began over two decades ago with state-of-the-art light, laser, and radiofrequency devices invented by leading doctors and scientists, who essentially launched and shaped the industry. Their technology continues that legacy to provide superior satisfaction for both the patient and the practice. InMode's President of North America, Shakil Lakhani, says, "We strive to make our customers as successful as possible and continuing education is an integral component of our commitment to our clients. It was truly rewarding to hear the positive feedback from our customers and provide them with invaluable tools that they can take home to confidently improve their businesses."
Recently, International Pop Icon Paula Abdul joined InMode Ltd. as a brand ambassador to share her positive experience with the Company's BodyTite, FaceTite and Morpheus8 technologies for her arm and lower face as an alternative to traditional cosmetic surgery. Dr. Theodorou discussed the choice. He said, "Paula is an excellent candidate for InMode's innovative technology using Radio-Frequency (RF) to provide a natural tighter appearance. She exercised regularly, was healthy but had some areas that troubled her due to past injuries and the effects of aging."
Leading NYC plastic surgeons Drs. Spero Theodorou and Christopher T. Chia of bodySCULPT in NYC are inventors of innovative BodyTite on Arms, a scarless arm lift procedure that enhances the contour of your arms under local anesthesia to tighten and remove the excess skin under the arms, without leaving any scars. Similarly, invented by Dr. Theodorou in conjunction with InMode, two powerful technologies from InMode – FaceTite and Morpheus8 are combined together for a breakthrough procedure EmbraceRF in NYC that uses RF energy to get rid of unwanted fat in the lower face. This unique one-time facial rejuvenation solution effectively treats the subdermal adipose tissue of the face – without surgery.