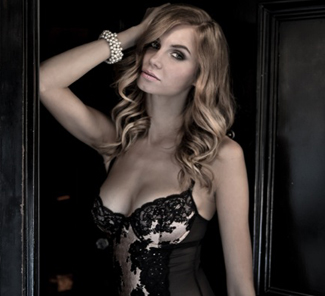 Year after year, breast augmentation has been ranked the most popular cosmetic surgical procedure for women. The procedure involves using breast implants to enhance volume, correct asymmetry, and reshape the breasts, and make them firmer and rounder. Plastic surgery practices that provide breast augmentation in Manhattan offer a wide selection of breast implants. Expert plastic surgeons help women explore their options and make the right decisions. Here are the major decisions that women need to make ahead of the surgery:
Choosing the implant: Breast augmentation surgery is performed using various types of FDA approved implants, which are placed behind the breast tissue or under the chest muscle. Implants come in different sizes and shapes such as tear-drop, or round and with textured and smooth surfaces to fit any woman's breasts and body type. Breast implants available at leading plastic surgery practices in NYC include:

Saline: These implants have a thin silicone outer shell that is filled with a saline solution or sterile salt water after placement in the breast pocket. They need only a small surgical incision to insert and are available to women 18 years of age and older for breast augmentation and for breast reconstruction. If a saline implant breaks, the saline would be absorbed by the body.
Silicone: One of the most preferred types, silicone implants come pre-filled with silicone gel, a medical-grade, viscous material which makes them look and feel more like natural breast tissue. They are meant for women aged 22 and older for breast augmentation and for breast reconstruction.
Gummy bear: These highly cohesive silicone gel implants are made of high-strength silicone gel. They maintain their shape even when cut in half. Besides breast enhancement, these cohesive gel implants are used in breast lift surgery and implant revision procedures.
IDEAL: The IDEAL implant offers a natural feel along with the safety of saline inside. It comes with a series of implant shells nested together and has two separate chambers that are filled with saline. It is uniquely designed to reduce collapse and wrinkling, which cause rupture and deflation.

Women need to choose the right implant for them based on factors such as body proportions, posture and skin elasticity.
Selecting the implant size: When choosing implant size, remember that what worked for your friend may not work for you. Verywell Health points out that more than half of all breast revision surgeries are performed just to change the implant size. That's why it's crucial to choose the best implant size for your body before you have the procedure. Your surgeon can help you make this decision after evaluating your overall build, chest circumference, shoulder width, height, weight, and current breast size.
Incision location: Plastic surgeons use different types of incisions and techniques to place breast implants:

Transaxillary incision (an incision in the armpit)
At the edge of the areola
Under the breast

These incisions are designed so that breast augmentation scars would not be visible. In most cases, the incision location would not affect a woman's ability to breastfeed. However, as this can happen, surgeons generally recommend incisions either in the fold underneath the breast or at the axilla (armpit) for women who would like to breastfeed in the future. Another factor is that not every incision location is available for every type of implant.
Location for implant placement: The breast implant is inserted into a pocket in the breast. There are two options:

Submuscular placement:The implant is placed under the pectoral muscle. Surgeons prefer this option as it offers greater control and enables precise positioning of the implant. It can be reused for subsequent breast surgeries. Other benefits include hidden scars and no restrictions for breast feeding after surgery.
Submammary/Subglandular placement: Here, the implant is placed behind the breast tissue, over the pectoral muscle. In this case, the scar may be visible in some body positions like lying down.

Incision placement depends on factors such as the patient's goals, size, style and type of implant. The plastic surgeon will discuss the options and their benefits and limitations at the consultation.
In leading NYC plastic surgery practices, surgeons help patients visualize their breast augmentation results using advanced imaging technologies, such as Axis Three, Vectra 3D and Oculus Rift 3 dimensional imaging glasses. Knowing what you will look like after the procedure before it is performed can help you take informed decisions.
In Manhattan, breast augmentation is available in AAAASF accredited plastic surgery practices. Choose an established practice with NYC Plastic surgeons who are experts in performing breast implant surgery. For a customized solution, make sure you discuss your goals and concerns during the consultation.