Most people want to achieve their aesthetic goals quickly and without pain. This has increased the demand for non-invasive and minimally-invasive procedures. Fortunately, cosmetic surgery in Manhattan now includes pain-free body contouring procedures. These non-surgical treatments require no surgical intervention or anesthesia, and involve no downtime. In a Manhattan plastic surgery practice, patients can choose from a variety of noninvasive options, based on their goals.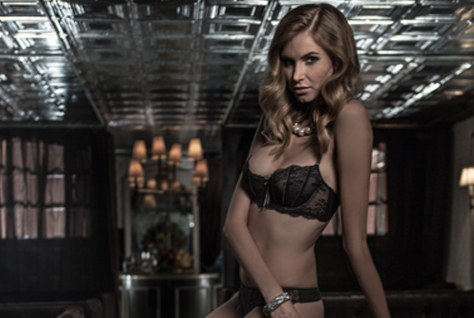 EVOLVE: An FDA-cleared non-surgical procedure, EVOLVE uses hands-free technology to contour the complete body and improve the skin's appearance. It is designed to enhance skin quality, tone the muscles, and treat fat. Treatment using this all-in-one platform comes with no surgical intervention, no scars and no recovery time. The procedure uses unique bipolar technology to deliver radiofrequency energy and electromagnetic pulses to treat even larger body areas. It can treat areas such as the buttocks, abdomen, knees, flanks, arms, thighs, and hips simultaneously.
The EVOLVE platform offers three proprietary technologies on one system and allows plastic surgeons to provide treatments to suit your body type. These technologies are: EVOLVE Tite for skin remodeling, EVOLVE Trim for body and cellulite treatment, and EVOLVE Tone for muscle toning.
EVOKE: Evoke, a safe and effective non-surgical facial remodeling option, is FDA cleared the first and only all-in-one, hands-free facial remodeling device that restructures facial and neck tissues in a three-dimensional way. The procedure uses radiofrequency power to target the neck, chin, cheeks, and jowls and provide patients with a more defined neck and jawline. Evoke promotes patient safety with features such as continuous temperature monitoring and automatic, user-programmable temperature on/off control.
BodyFX: The procedure uses radiofrequency energy to melts away the abdomen fat, tighten sagging skin, and contour the body by improving the appearance of cellulite. It provides long-lasting results and it is an excellent alternative to traditional invasive liposuction. The technology safely delivers and sustain uniform deep heating. Active temperature monitoring and controlled energy cut-off allows for optimal patient comfort and safety.
Kybella double chin treatment: This is the only FDA approved injectable treatment for submental fat. Kybella deoxycholic acid injections can provide you a more defined chin and jawline by reducing moderate to excess fat under the chin. The injections are made directly into the subcutaneous fat tissue in the submental area to destroy the fat cells permanently under the chin. Before the treatment, a cold pack or injectable local anesthesia is given to minimize pain or discomfort.
A maximum of 6 single treatments may be provided with a 1-month interval. Each treatment consists of up to a maximum of 50 injections. This treatment addresses consolidated fat deposits under the chin, but is not a good option for those wh have a lot of loose, saggy skin in the area.
Liposonix: This painless procedure uses high-intensity ultrasound energy to destroy fat cells in the hips, abdomen, and other areas having unwanted fat without harming the skin or surrounding tissues. It heats collagen and prevents loose skin after the treatment by causing the contracture of the tissue. You can see the optimal results after 8 to 12 weeks of treatment. There is no need to use special garments after the treatment. It can reduce your waistline by up to several centimeters.
VASERshape: VASERshape is a non-invasive procedure that combines ultrasound energy and massage therapy to treat areas such as flanks, buttocks, arms, hips, abdomen, and thighs. This painless and relaxing body contouring treatment is effective for different types of bodies. It treats stubborn fat deposits and improves the cellulite by tightening and smoothing the skin to restore a youthful body contour. It also improves blood circulation.
Vanquish: Vanquish is another FDA cleared body contouring technique specially designed to treat problematic areas such as the abdomen and flanks or love handles. This radiofrequency-assisted system emits energy selectively to destroy the fat cells in the area. The tissue layers surrounding will not be affected as it targets only the stubborn fat. During the treatment, the patient will feel a warm sensation due to the RF waves treating the deep layers of fat. There will be mild redness and swelling in the treated area. These side effects will subside quickly. Results will be visible soon after the first treatment session and improve over time.
Good candidates for these treatments are those who are physically healthy and mentally stable, non-smokers, and have realistic expectations. If you are considering cosmetic surgery in Manhattan. choose a reliable AAAASF-accredited plastic surgery practice for safe treatment and optimal results.