Stubborn tummy fat is a common aesthetic concern among men and women. Even strict diet and rigorous exercises may not work to address this concern. Tummy tuck surgery or abdominoplasty in NYC and abdominal liposuction are two different procedures that can make your stomach appear flatter, tighter, and smaller. While abdominal liposuction in NYC removes excess, stubborn fat from hips, thighs, buttocks, stomach and other areas and improves body contour, tummy tuck surgery removes excess fat and skin from the middle and lower abdomen, and tightens the muscles and fascia of the abdominal wall.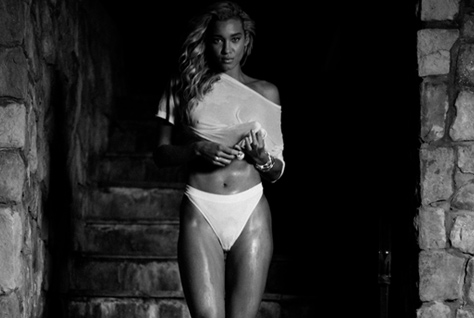 In general, good candidates for abdominal liposuction, tummy tuck surgery and other body contouring procedures are those who have stubborn abdominal fat and are within 30% of their ideal weight. It's also important that you do not have medical conditions that could impair healing. Good candidates also have realistic expectations about the outcome of the procedure.
If you are looking to get rid of excess tummy fat, you should know the differences between these treatments and what they can do.
Abdomen Liposuction or Tummy Tuck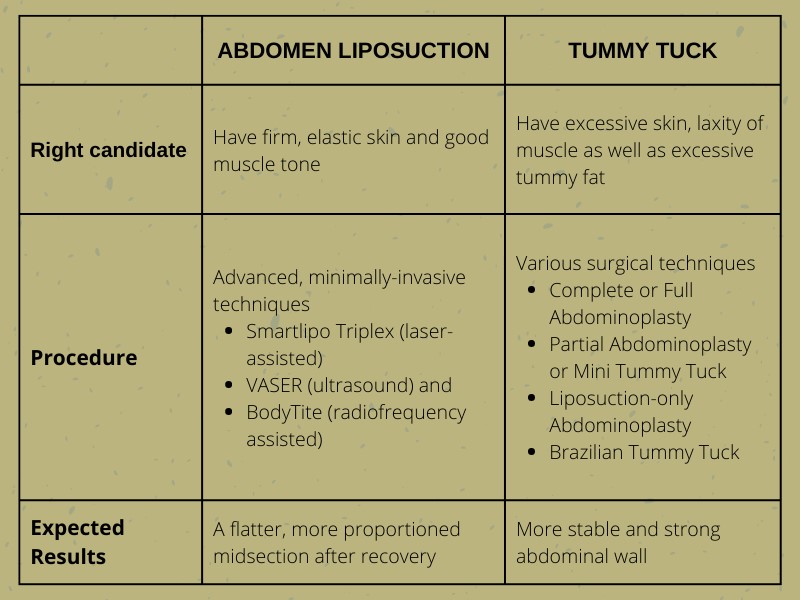 Whether you are considering abdomen liposuction or abdominoplasty in NYC, choose an experienced plastic surgeon who will customize the treatment to meet your aesthetic goals.