Many women desire full, shapely buttocks as they consider as this a symbol of femininity and sensuality. When the butt area lacks fullness, it can appear undefined and disproportionate to the rest of the body, which in turn can negatively affect a woman's confidence. Butt augmentation in NYC is an ideal option for women looking to enhance the size and shape of the buttocks. In an established plastic surgery practice, patients can choose from three methods for augmenting or lifting the derriere – buttock implants, Brazilian butt lift (BBL), and nonsurgical butt lift.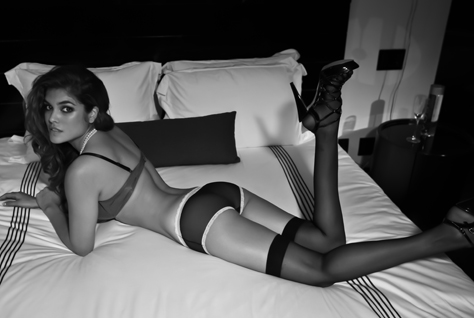 Buttock Implant Procedure: This option involves surgery to place butt implants to improve the size and shape of a woman's posterior. The procedure begins with making an incision either in the crease between the buttock and thigh or on the top of the crease between the buttocks. The implant is placed in a pocket created to hold it and the incision is closed with sutures. Implants comes in different shapes such as round or oval, and different types of surfaces such as smooth and textured. However, butt augmentation with implants comes with limitations such as risk of implant movement/displacement, fluid collection and capsular contracture, and prolonged healing period. The final look may be also far from natural.
The Brazilian butt lift overcomes many of the limitations associated with buttock implants.
Brazilian Butt Lift: This procedure enhances the volume and shape of your buttocks with fat taken from other body areas – such as abdomen and thighs. Many women now prefer BBL over butt implants for its safety and natural-looking results.

However, traditional BBL uses general anesthesia and therefore comes with related risks and complications. NYC plastic surgeons invented Brazilian butt lift under local anesthesia (BBLULA) as a safer alternative. This is a relatively short procedure that uses local anesthesia and allows patients to remain awake throughout, heal faster, and get back to their normal routine quickly.

Fat transfer to buttocks in Manhattan is a minimally invasive procedure where excess fat is first removed via gentle liposuction from areas where it is available in excess. The collected fat is purified to remove the dead fat cells and then re-injected into your buttocks. The results of the BBL are superior and more natural than results offered through implants. In fact, the latest American Society of Plastic Surgeons (ASPS) annual statistics report reflects a surge in demand for buttock augmentation using fat grafting by 17% from 2018, with a total of 28,076 procedures performed in 2019.
If your concern is just to lift sagging buttocks and you don't want to undergo an invasive or a minimally invasive procedure, you can get a non-invasive butt lift.
Non-invasive Butt Lift: This procedure involves no anesthesia, no surgery, and no recovery procedure. It helps patients achieve two body contouring goals simultaneously. It removes unwanted fat from areas of the body such as the waist and thighs and relocates it to the butt area, and helps women achieve their dream hourglass figure and a plump, perky derriere. The non-invasive but lift procedure is done using InMode Evolve Tone, a next generation non-surgical body contouring modality. It utilizes radiofrequency energy for fat reduction, cellulite reduction, and skin tightening. Though the Evolve Tone non-invasive butt lift may not provide the dramatic changes achieved using implants or fat transfer, it can lift, sculpt and tone the derriere in a unique way. Good candidates can expect to achieve tighter, shapely rear prolife.
If you are looking ways to enhance, lift and sculpt your buttocks, consider any of these three methods. Choose an AAAASF-accredited plastic surgery practice that offers all these three options and schedule an appointment with the surgeon. Such practices provide the service of surgeons who are experts in procedure butt lift procedures – buttock implant surgery, Brazilian butt lift (BBL), and the non-surgical butt lift. They will evaluate your goals and anatomical considerations and recommend the procedure that would be the best option for you.