Nowadays, people are very enthusiastic about enhancing their physical appearance. They intend to fit into the societal ideals of perfection. They are ready to undergo treatments like surgeries and transplantations to improve their physical appearance. They also have concerns about the post procedure changes and the healing time involved, in order to make sure that there are no hidden challenges in it.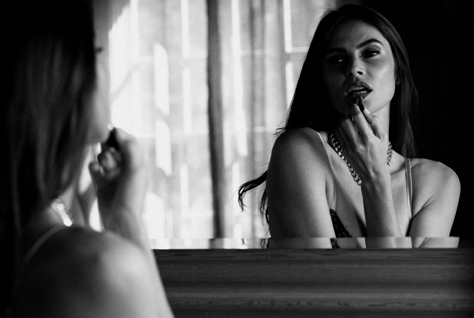 For some procedures, it takes a long time to get back to the normal functioning of the body. They seem to be less attractive compared to other beauty enhancing techniques.
In this fast-moving world, people are not interested in waiting for a long time to enjoy the results of a procedure. Everyone needs things to be done in a fast and perfect manner. Let us examine some of the best cosmetic procedures that involve less healing time and excellent results.
| | |
| --- | --- |
| Procedures | benefits |
EVOLVE
EVOLVE by InMode is a non-invasive procedure that was introduced recently. It has made a remarkable difference in the perspective of people who need to undergo a body cosmetic procedure. It is a hands-free procedure that helps to tighten the skin, remove adipose or fat cells, and also encourages the muscles to get toned. bodySCULPT is one of the best plastic surgery centers in Manhattan that introduced InMode's EVOLVE in NYC. Procedures provided using this device involve minimal healing time and recovery.
Lowdown on Downtime: Patients can return to their normal activities soon after the procedure is done. The redness and warmth commonly appearing on the treated areas would subside within a few hours after the procedure.
BodyFX
BodyFX is a breakthrough in the field of noninvasive cosmetic procedures. It provides radiofrequency (RF) body contouring treatments for both men and women. The best plastic surgery centers provide this procedure that involves literally zero downtime and ensures the best results. It is a good choice if you want to melt away excess fat, contour your physical features, and get rid of sagging skin.
Lowdown on Downtime: Immediately after the first session, you can feel the softness and smoothness on the skin surface. As previously mentioned in the case of EVOLVE, the red marks and warmth appearing on the treated area would subside soon.
Liposonix
This advanced procedure helps to get rid of the targeted fat tissues without disturbing the surrounding tissues and skin. It uses high-intensity, focused ultrasound technology (HIFU). It needs only an hour to complete the entire procedure that makes a remarkable difference on your body. This treatment is minimally invasive. It destroys the fat cells that appear underneath your skin. It uses the body's natural healing and elimination processes to provide a slim and youthful-looking body.
Lowdown on Downtime: This treatment session would take only 30-60 minutes with little or no downtime. The results are visible soon after the surgery.
The above-mentioned procedures not only enhance your body shape but also help you to improve your mental functions with self-esteem, confidence and a positive outlook. If you have any doubts regarding the procedures, feel free to talk to some experts who have good exposure in this field.
Plastic surgeons in NYC have enormous experience and can help you get a youthful-looking body with the best contouring procedures. And, if you are living in Manhattan, bodySCULPT can offer you the services of the best plastic surgeons for these non-invasive procedures.
Schedule a consultation with our plastic surgeons in NYC today.