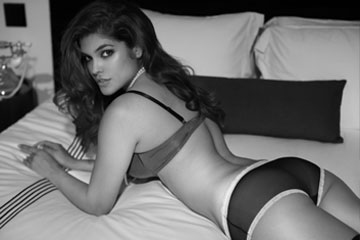 Brazilian butt lift (BBL) in NYC is a buttock augmentation procedure that enhances and improves a woman's buttocks by using her own fat. The latest annual statistics report of the American Society of Plastic Surgeons (ASPS) reveals that the popularity of Buttock augmentation using fat grafting grew by 19% from 2017, were a total of 24,099 procedures were performed in 2018. This surge in procedure shows the popularity of BBL among women in the United States who wanted to look and feel good.
Being a new option, buttock augmentation with fat grafting is a "dual-benefit" body contouring procedure. That is, fat is removed via liposuction from waist and other parts of the body where you have excess fat pockets and reshapes these areas, and is carefully injected into the gluteal region to enhance and improve its appearance. For the right candidate, Brazilian butt lift can provide a tremendous transformation. Unlike implant surgery where silicone implants are inserted into the buttocks, BBL adds volume and visual appeal to the buttocks using the patient's own fat.
Buttock augmentation with autologous fat grafting, or gluteal lift (currently marketed as the "Brazilian butt lift in NYC"), is described as one of the most rapidly evolving and increasingly popular cosmetic surgical procedures.  The popularity of the treatment has soared as it provides beautiful natural-looking outcomes without the hassles associated with implants.  The 19% surge for BBL could be mainly due to the celebrity-inspired plastic surgery procedures. Celebrities like Kylie Jenner, Nicky Minaj and Kim Kardashian West have inspired many women with their voluptuous curves and many women consider BBL to get these prominent, youthful-looking, curvy buttocks using their own fat to look like them.
However, another reason could also be the new trend Snapchat Dysmorphia, which is a disorder that involves an obsession with selfies. Celebrity "belfies" that are flooding Instagram feeds would also have contributed to BBL's popularity. Plastic surgeons are expressing concern about Selfie Dysmorphia fuelled by heavily filtered online photos on social media. In a 2017 survey by the American Academy of Facial Plastic and Reconstructive Surgery, 55% of surgeons said patients' motivation was to look better in selfies, up from just 13% in 2016.
Moreover, along with the procedure benefits, the anesthesia used also play a major role in growing demand. That is, traditional BBL under general anesthesia can have devastating and even fatal consequences if the fat is injected into and below the muscle, either intentionally or unintentionally. Fortunately, two plastic surgeons of bodySCULPT in NYC, Drs. Spero Theodorou and Christopher T. Chia invented Brazilian butt lift under local anesthesia (BBLULA). Local anesthesia is the safer option because it presents minimal complications or risks for the patient. Extremely successful as a safer alternative to the traditional technique, BBLULA is a relatively short procedure that allows patients to remain awake throughout the procedure, heal faster, and get back quickly to their normal routine.
Choosing an experienced and skilled plastic surgeon in an AAAASF-accredited plastic surgery practice is also a crucial step while you are considering Brazilian butt augmentation in New York. This is important because, if not performed by a skilled surgeon, chances of getting bumps and deformities are high. So, for your overall safety and optimal outcomes, consider undergoing BBL under an expert supervision.