Buttock augmentation is a popular cosmetic surgical procedure that improves the size and shape of the patient's buttocks. Surgical placement of silicone implants is the conventional option for butt enhancement, but today, women can achieve their aesthetic goals without surgery. The Brazilian butt lift in NYC is a novel procedure that enhances the posterior using the patient's own fat.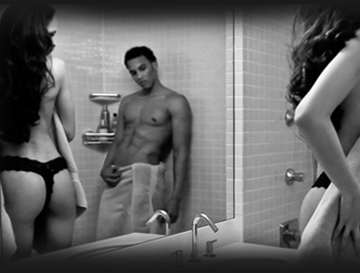 Last year, a plastic surgeon told BBC News that he believed that media coverage of the huge behinds of celebrity stars like Kim Kardashian or Nicki Minaj could be partially responsible for the rising popularity of the Brazilian butt lift (BBL). This could be true to some extent, as many women have body contouring treatment to look like their favorite celebrities. Brazilian butt surgery can be an ideal option to achieve a perkier, fuller derriere. In this minimally-invasive procedure, liposuction is first performed to extract fat from areas such as the hips, flanks and thighs. The fat tissues are then processed and injected into the buttocks to enhance the shape and appearance of the patient's buttocks. Only the best donor fat cells are re-injected into the buttocks. To learn more about the procedure, check out: Brazilian Butt Lift – Important Things to Know.
The American Society of Plastic Surgeons (ASPS) reported that, in 2016, ASPS member surgeons alone performed 18,489 BBL procedures in the United States. Buttock augmentation with fat grafting also showed a 26% increase in 2016 from the previous year.
Preparation is the key when it comes to getting excellent and optimal results from the buttock lift procedure. Here are some important points to note:
Get the necessary lab works done, like blood tests
Quit smoking and alcohol consumption at least five to seven weeks before the procedure because smoking can hamper healing
Follow your plastic surgeons instructions on medications. You will be asked to avoid certain prescription medications, herbal supplements and blood thinners such as aspirin, ecotrin, Bufferin, and Excedrin.
Wear loose-fitting clothes on the day of the surgery day and don't wear any jewellery.
Arrange for a responsible person to drive you to and from surgery and to stay with you for at least the first night after the procedure.
For fast and safe recovery, follow these postoperative tips:
Following the surgery, symptoms like slight swelling, numbness, pain and bruising in the operated area is common. The swelling may take months to subside, but taking the medications prescribed by your surgeon will help address the pain.
Most patients resume walking within a day's time.
In order to maximize the survivability of the graft take, patients are asked to minimize the amount of sitting on their behind or lying on their behind. You will also be asked to avoid prolonged sitting for about two weeks or longer, which is very important because prolonged sitting will damage the newly transplanted fat tissues.
Patients are usually advised to wear a compression garment for about a month, which will help the operated areas heal adequately and quickly.
Your surgeon may advise you to seek a lymphatic massage from a licensed massage therapist.
You can generally resume exercise after six to eight weeks. Regular exercise and a healthy diet can help in keeping the operated area in shape.
Mirror Online recently reported that former Celebrity Big Brother housemate Chloe Khan had Brazilian butt lift surgery to achieve the 'perfect Barbie Doll look'. She told Closer magazine that she couldn't sit down as this would ruin the results of her fat transfer butt lift procedure. She said she had "zero regrets" about these restrictions associated with the procedure to perk up her behind.
If you are planning to undergo a Brazilian Butt Lift in NYC, choose an AAASF-accredited plastic surgery center that can provide safe treatment and optimal results. Such centers have surgeons who are experts in performing the procedure. In reliable practices, BBL is available as a weekend procedure, which is an ideal option for women who have busy job schedules. Reviewing before and after pictures of patients who have had the treatment will help you get an idea about the surgeon's skill.