A toned, smooth and flat stomach is a very desirable aesthetic trait and one indicative of a fit, healthy and attractive figure for many men and women. But factors such as excessive weight loss, pregnancy or genetics can work against getting that trim abdomen you want. Fortunately, tummy tuck in NYC or abdominoplasty can provide the solution. One of the top five cosmetic surgical procedures in 2018, a tummy tuck improves abdominal contour by removing excess fat and skin, and also restoring weakened or separated muscles. When performed using FDA approved, minimally-invasive advanced liposuction devices such as BodyTite, Smartlipo Triplex and VASER lipo, a tummy tuck in NYC offers all the benefits of a traditional abdominoplasty, but with greater efficiency and less downtime.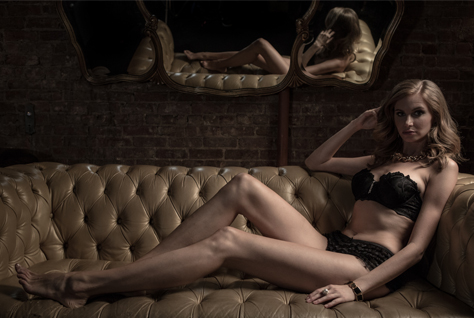 However, there are many misconceptions about the procedure. If you are considering the procedure, it's important to separate the myths from the facts and gain a better understanding about tummy tuck surgery to make an informed decision.
Myth 1: A tummy tuck is a weight loss procedure

Fact: A tummy tuck in New York City is a body contouring procedure and not a weight loss or bariatric procedure. It is performed to remove excess stubborn fat pockets that have proven resistant to diet and exercise to improve the contours and tone of your midsection. Surgeons advise patients to get as close as possible to their ideal weight before the procedure. As weight gain can affect your results, you should follow a proper diet and exercise regimen to maintain your new shape.
Myth 2: A tummy tuck can remove most stretch marks

Fact: Tummy tuck surgery can only address stretch marks from excised skin. It cannot remove stretch marks around the abdomen, hips and thighs which commonly appear in pregnant women. You can ask your plastic surgeon about other options to address stretch marks.
Myth 3: The tummy tuck is only for women

Fact: While tummy tuck is more popular among women due to pregnancy and childbirth, it can benefit men as well. Weight gain, aging, and other factors can affect the appearance of a man's midsection. A tummy tuck can removes tub born belly fat or loose skin and help men achieve the abdominal tone they want. In 2018, ASPS reported that more than 4000 male patients underwent tummy tuck procedures.
Myth 4: Older people cannot have a tummy tuck

Fact: According to ASPS, there is no wrong age when it comes to getting a tummy tuck procedure. However, plastic surgeons take several factors to determine an individual's candidacy for the procedure. One of the most important considerations for cosmetic surgery is the candidate's health. Older men and women can get a tummy tuck if they are in good health and cleared for the procedure by their plastic surgeon. However, recovery and results can vary for younger and older patients.

Tummy tuck surgery is a highly personalized procedure and outcomes will differ based on individual considerations. Here are the general considerations that determine your candidacy for the procedure:

Are healthy and close to your ideal body weight
Have a protruding belly and slack abdominal muscles
Have a positive attitude and realistic expectations about the outcome
Are a non-smoker
Myth 5: You cannot get pregnant after getting a tummy tuck

Fact: There are no additional risks to getting pregnant following a tummy tuck. In fact, most women choose to perform a tummy tuck after they have finished with having babies. This is recommended the results you achieved with the tummy tuck procedure prior to pregnancy might get affected. Plastic surgeons advise women to consider a tummy tuck only if they do not plan to become pregnant again. After a tummy tuck, the abdominal wall will be more stable and stronger, and the results will last so long as there is no significant change in your weight, or a subsequent pregnancy that will stretch out the area again.

Soit's better to consider a tummy tuck procedure after you have finished with having babies. However, it's important to consult your gynaecologist before you have a tummy tuck for cosmetic reasons.
These are the facts underlying the myths that my steer away people from getting tummy tuck in NYC. Consulting an experienced plastic surgeon in NYC can provide better insights and help you enjoy a stress-free surgical experience.