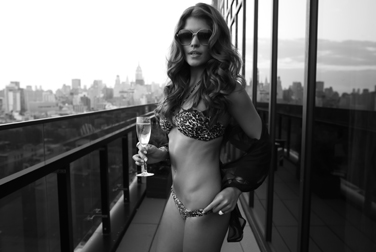 More and more men and women are turning to cosmetic surgeons to improve their appearance and boost their self-confidence. While younger people have cosmetic procedures to enhance their looks by modifying a feature or reshaping the body, older adults generally seek to rejuvenate their looks by addressing the signs of aging. Having the right perspective before you decide to have a procedure is important as cosmetic surgery is not for everyone. Yes, a cosmetic surgical procedure can improve your appearance provided you are the right candidate for it. Knowing what to consider before having cosmetic surgery is important to as the results are irreversible. Going by the following considerations will help you take an informed decision.
First, think about your reasons for wanting to have the procedure. Cosmetic surgery can change your appearance and this can be disconcerting if the results are not what you expect. You cannot undo the outcome. If you are satisfied with the way your body looks or your features, but want to look better, see if there are other way through which you can achieve this – such as making lifestyle changes with diet and exercise or changing the way you dress or wear makeup. Going in for a procedure is feasible when these options fail to achieve the desired results.
Is the decision your own? Plastic surgeons carefully evaluate patients to make sure that the decision is their own. You should not be considering the procedure because somebody else wants you to have it.
Make sure that your expectations are realistic, or else you will be disappointed with the outcome. Don't expect a complete transformation of your body and don't try to mimic somebody else. Discuss your goals and expectations with a reliable plastic surgeon to know if they are realistic.
You should be fully aware of the risks involved in the procedure you are considering. All cosmetic surgical procedures involve some risk of complications such as bleeding or infection at the treatment site, which can leave you dissatisfied, anxious and worried.
Know about the expenses involved. Most of the cosmetic procedures are elective and not covered by insurance, unless there are serious medical reasons involved. If you do decide to go ahead, check out whether the plastic surgery practice offers any financial options for patients.
Understand that these will be some recovery time involved. Invasive procedures can have a recovery period of weeks to months. On the other hand, with minimally invasive treatments the recovery period would be just a few days and with non-invasive procedures, there could be virtually no downtime. Knowing about the recovery period can help keep you mentally, emotionally and physically prepared to face it.
Importance of Choosing the Right Plastic Surgeon
There are innumerable plastic surgeons and plastic surgery practices in every locality across the U.S., which can make choosing a provider a very challenging task. The right way to go about it is to browse the web and evaluate the surgeons and surgical practices in your area. For instance, if you live in Manhattan, make a list of the leading practices in the locality. Check out their websites to see if they offer the procedure you want. Choose a plastic surgeon in Manhattan with extensive experience in the concerned treatment. Ask relevant questions at the initial consultation to learn if you are in the right hands. You should be comfortable discussing your concerns with the expert. A reliable surgeon would be ready to answer your queries, and would evaluate your candidature and your goals and help you take an informed decision.