The popularity of cosmetic surgery is increasing day by day as more and more men and women are opting to have body contouring in NYC. The American Society of Plastic Surgeons (ASPS) released their Annual Procedural Statistics recently. According to the study, 18.1 million cosmetic procedures were performed in the United States in 2019. This includes nearly 1.8 million cosmetic surgical procedures (no change from 2018), and 16.3 million cosmetic minimally-invasive procedures, which is a 2% increase from 2018.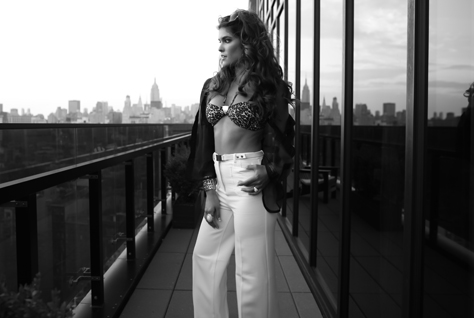 According to the ASPS, the top 5 cosmetic surgical procedures performed in the country in 2019 are:
Breast augmentation: Being on the top first position for more than a decade, a total of 299,715 breast augmentation procedures were performed by Americans in 2019, but unfortunately witnessed a 4% decrease from 2018. Among the total breast augmentations performed in 2019, silicone implants were used in 85%, and saline implants in 15%.
Liposuction: A total of 265,209 procedures were performed in the US in 2019. This shows an impressive increase of 3 percent compared to 2018 statistics.
Eyelid surgery: With a total of 211,005 procedures, this procedure is the third in the list of the most popular cosmetic surgery procedures performed in 2019. It noted a 2% increase considering the popularity in 2018.
Nose reshaping: This treatment was the fourth most performed in the US last year with a total of 207,284 procedures. It noted a decrease of 3 percent considering the figures of 2018.
Facelift: On the 5th spot on the list, a total of 123,685 face lift procedures were performed in the country last year. This is about 2 percent increase from the figures of 2018. However, these days, facial cosmetic surgery has gained popularity with the development of non-surgical facial skin rejuvenation techniques such as EVOKE and EmbraceRF.
Interestingly, three of the five top cosmetic surgical procedures were focused on the face. InMode EVOKE treatment in NYC is one of the latest additions to nonsurgical facial remodeling options that uses proprietary radiofrequency (RF) technology to remodel facial tissue safely and effectively. EmbraceRF is another technology that combines two procedures FaceTite and Morpheus8, an FDA-approved Subdermal Adipose Remodeling Device (SARD) to provide deep fractional subdermal adipose remodeling for face.
Cosmetic surgical procedures, with notable gains in 2019 but not listed among the Top 5, include:
Buttock augmentation w/ fat grafting: With a total of 28,076 procedures, this procedure noted an increase of 17% from last year's statistics.
Labiaplasty: A total of 11,218 procedures were performed in the US in 2019, which shows an increase of 9 percent compared to statistics of 2018.
Along with cosmetic surgical and minimally-invasive, 5.9 Million Reconstructive Procedures were also performed in 2019, 1% increase from 2018.
Top Five Cosmetic Minimally-Invasive Procedures
ASPS has also reported the top 5 cosmetic minimally-invasive procedures, which include:
Botulinum Toxin Type A
Soft Tissue Fillers
Chemical Peel
Laser Hair Removal
Intense Pulsed Light
If you are interested in any of these cosmetic surgery procedures, make sure you find an experienced and skilled plastic surgeon in NYC to perform it. A skilled and experienced plastic surgeon in NYC will evaluate your concerns and provide customized solutions. Especially amid this current pandemic, make sure to choose an AAAASF-accredited plastic surgery practice that adheres to all COVID-19 protocols, so that you can ensure the practice focuses on the health and safety of patients, staff, and facility.