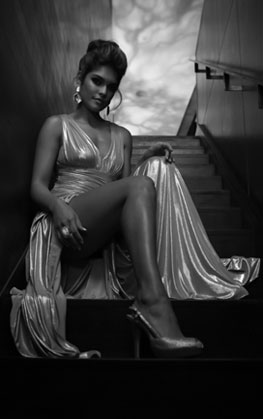 In today's world, most women and men want to have perfectly shaped bodies to look young and fresh as long as possible. This is possible with the help of the latest technologies for body contouring in NYC that help to remove unwanted fat from your body that does not respond to strenuous diet and exercise. These technologies are popular because of their proven safety and efficacy. A revolutionary technology, BodyTite Radio-Frequency Assisted Liposuction (RFAL) helps to remove surplus body fat and tighten the skin up to 40% more than traditional liposuction.
A few months back, a patient had voiced a concern on realself.com whether it was normal to have bruising after BodyTite liposuction on the knees and thighs. Expert plastic surgeons answered that it was not an unusual thing to experience bruising after the surgery; in fact you could expect minimal bruising after the BodyTite liposuction surgery.
BodyTite liposuction surgery uses an FDA-approved RFAL device to remove fat and reshape the body, giving you the look you want without going under the knife. BodyTite is the first and only RFAL device on the market, which combines adipose tissue and blood vessel coagulation and simultaneous aspiration with precise dermal heating to achieve fast, safe, consistent and uniform results. The procedure liquefies subcutaneous fat, coagulates the blood vessels and tightens the skin in a single process. The other main advantages of this method are high efficiency and short rehabilitation period compared to similar procedures.
Typically, bruising after BodyTite liposuction is minimal. However, when performed on the knee (which is a tricky area) bruising may result from the effect of gravity and walking. This is not unusual, and patients can follow up with their doctor if they have any doubt. Some surgeons say that the bruising could be due to the increased blood flow to the tissue, pulling away the breakdown of the bruised area. A lymphatic massage can help a lot in this regard.
Follow your surgeon's recommendations closely, and if you feel the bruising is becoming severe, contact your plastic surgeon immediately. The results of a BodyTite procedure are patient specific and depend on the treatment area and the amount of fat removed. Larger areas may require a longer recovery time. The initial results can be seen immediately after the procedure, with the best results noticeable after 6-12 weeks.
To perform body contouring in NYC, choose a reliable AAAASF-accredited plastic surgery practice that offers the services of trained and experienced plastic surgeons. This will ensure you a safe procedure as well as attractive and long-lasting body sculpting results. A skilled and trained plastic surgeon attaches top priority to patient safety and you can expect optimal outcomes, individualized care, and dedicated follow-ups.