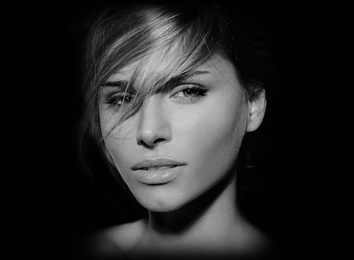 When it comes to features that enhance facial appeal, the lips are believed to come only second to the eyes. Recent reports indicate that there is a rising interest in lip augmentation – fuller lips are considered exotic and are being increasingly looked upon as a new standard of beauty. In fact, studies have shown that one mark of female attractiveness is wider and fuller lips in relation to facial width as well as greater vermilion height or lip height. The vermilion border is the outer red portion of the upper and lower lips.
Interest Fuelled by Celebrity Cosmetic Surgery Transformations
The recent interest in lip injections is largely fuelled by pictures of celebrities – such as Kylie Jenner, Britney Spears and Lindsay Lohan to name a few – who have had the procedure. And it's lip fillers or injections and not implants that are becoming more and more popular to give the lips that plumper, fuller look.
Lip Enhancement Procedure – Things You Should Know
If you are considering lip enhancement, make sure you consult a plastic surgeon or a dermatologist who is experienced in the procedure to avoid a botch-up. Established practices offer the procedure with injectable fillers, autologous fat and implants, and perform it either as part of a face lift or as a standalone cosmetic treatment. In addition to increasing lip volume, the treatment can improve the appearance of lipstick lines by smoothing out the creasing along the lip border.
The filler treatment is relatively simple and takes just a short time. You can choose the areas of your lips that you want to fill out – you can do the bottom lip, top lip or both. An expert surgeon will guide you in determining what will suit your face the best. Your lips will be a little swollen at first but recovery time is usually short. Results become visible soon and improve over time.
It's important that you report any preexisting allergies that you have to the surgeon as the filler material could cause an allergic reaction. This cosmetic surgical procedure is ideal for women who have thin lips or whose lips have lost volume due to aging. An ideal candidate would also be in good health and have reasonable expectations about the outcome.
Lip augmentation, when successfully performed, enhances the look of the entire face. Dermal fillers can make the lips look full and sensuous look, restore a youthful appearance and improve the balance of a woman's facial features.