The Brazilian butt lift (BBL) is an innovative cosmetic surgical procedure that enhances a flat derriere and improves buttock contour to provide a fuller, youthful look. Brazilian butt augmentation in New York is performed using local anesthesia and provides natural looking results with less downtime and recovery time than conventional BBL under general anesthesia.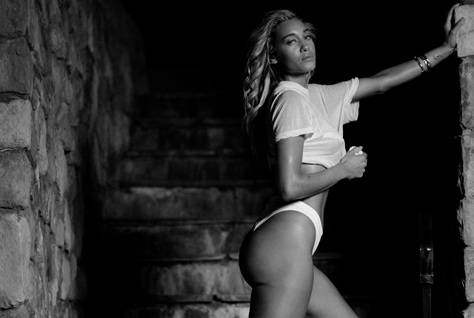 If you are considering BBL, choose a plastic surgeon who is an expert in performing the procedure. During your consultation, make sure you know the answers to these key questions:
Am I A Good Candidate For Brazilian Butt Lift Surgery?
BBL may not be right for everyone, especially those with lung or heart conditions. To be a good candidate for BBL, you should be physically healthy and a stable weight. To meet your goal of improving the roundness or general shape of your buttocks, you must have enough fat and an appropriate body type to harvest enough fat. It's also important that you have realistic expectations about the results.
Why Should I Consider BBL Over Butt Implants?
Butt implant surgery is a conventional buttock enhancement procedure which involves placing artificial implants surgically in the buttocks to create volume in the area. Unlike butt implants, BBL is safe as it uses your own body fat, which your body is not likely to reject. As they are a foreign object, implants also come with potential risks, such as infection, slow healing, implant displacement, capsular contracture, leakage, and more. When performed by an expert surgeon, BBL has a lower risk of infection compared to implants. The main advantage with BBL is that it is a "dual-benefit" body contouring procedure. It reshapes fat donor sites such as the abdomen waist and flanks by removing unwanted fat and used this fat to improve the appearance of the posterior.
What Type of Anesthesia Will Be Used?
While traditional buttock augmentation is done under general anesthesia, skilled NYC plastic surgeons perform the procedure using local anesthesia. Brazilian butt lift under local anesthesia (BBLULA) provides all the benefits of traditional BBL without the risks or complications associated with general anesthesia. It is an effective option for those seeking a moderate buttock enhancement with one or two areas of liposuction. Compared to the conventional procedure, BBLULA provides diverse benefits such as little or no discomfort, minimal downtime and a significantly shorter recovery time.
What Does The Procedure Involve?
BBLULA is done using advanced liposuction and fat transfer techniques. First, liposuction is performed to remove fat from areas such as stomach, thighs, arms, or upper back. After it is processed and purified, that fat is re-injected into the buttocks, in the right places and depths, to enhance volume and contour.
How Long Will It Take To Recover?
While the full recovery from this plastic surgery procedure depends on how well you follow your surgeon's aftercare instructions, you can expect to get back to routine in a week's time if there are no other complications. It is necessary to take special care of your skin in the first few days and weeks after a butt lift for fast recovery and optimal results.
To get better results out of the BBL procedure, consider choosing an AAAASF-accredited plastic surgery practice that provides the services of experienced and well-trained plastic surgeons. Depending on individual health concerns, BBL surgery can be combined with other body contouring procedures such as a tummy tuck, breast lift, and breast augmentation.