Want a trim, shapely waist and tummy? Get a tummy tuck! This cosmetic surgical procedure is designed to remove excess fat from the abdominal area and also tighten the skin and muscles, and help you achieve your aesthetic goals when diet and exercise fails. Leading plastic surgery practices now offer an even more advanced treatment – Brazilian tummy tuck in Manhattan.
However, not everyone is a good candidate for a Brazilian tummy tuck. Generally, a healthy person with troublesome areas of excess abdominal fat and skin that they would like to get corrected is considered a good candidate for the procedure. General considerations that determine a person's candidacy for the treatment: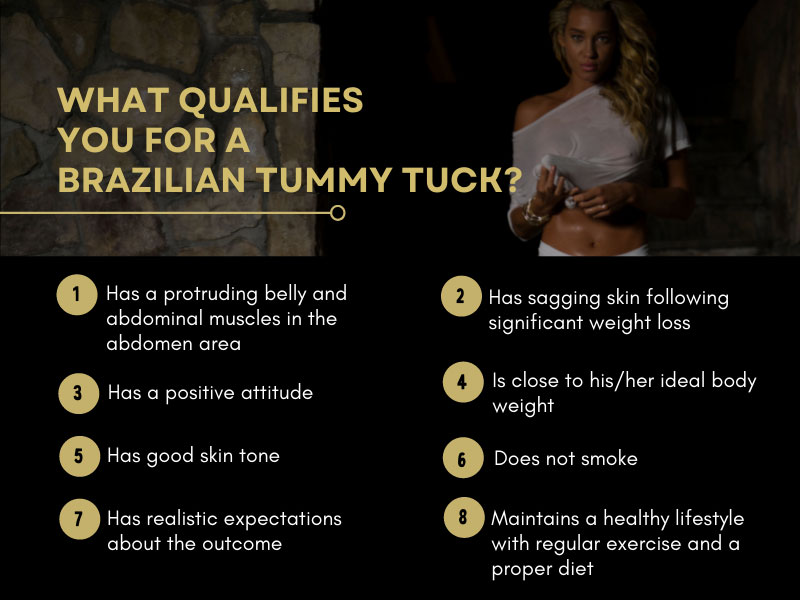 Along with the benefits of a traditional tummy tuck, the Brazilian tummy tuck in Manhattan offers better outcomes with greater efficiency and reduced downtime. It's important to find a plastic surgeon with the skills required to perform this advanced procedure. Choosing an AAAASF-accredited plastic surgery practice is important for a safe and comfortable surgical experience. After confirming your candidacy and goals, an expert will provide customized treatment to help you achieve optimal results.