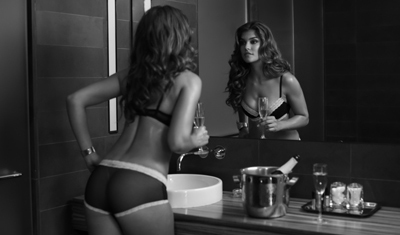 The facility to remotely connect with doctors for consultations, diagnosis and monitoring reality is making a world of difference in the field of plastic surgery. Telemedicine allows physicians to perform a virtual consultation, so that patients can interact with their physicians from the comfort of their home or office, saving them the trouble of having to travel to the practice unless they really need to. Up to 19 million patients may use a remote monitoring device at home by 2018, according to Med City News. Telemedicine is proving particularly useful for facial aesthetics.
Text messaging and email are the most common modes of virtual patient communication. With a MAC or a PC with a camera, patients can use live platforms such as Skype or FaceTime for a medical video chat. They can learn more about the treatments offered at a facility and schedule their live consult based on this.
Remote patient monitoring through virtual platforms lessens the requirement for outpatient visits. A patient with "an area of concern" can show it to the surgeon via a video, which is a much better option than a still photo, especially when it comes to evaluating the effects of Botox injections. Other benefits of telemedicine include:
Telemedicine is a powerful mode for patients and referring physicians to access specialty services regardless of geographical barriers
Telehealth helps build the practice as it allows cosmetic surgeons to interact with potential patients
It facilitates remote prescription verification and drug administration oversight, which in turn reduces the overall cost of medical care
Virtual consults are useful for patients living in isolated communities and remote regions as physical distance ceases to be a barrier when it comes to care.
Telehealth enables plastic surgeons to share information with experts in their field and learn from them, thereby promoting medical education
For patients, telemedicine means convenience, saved time and reduced travel costs
However, there is the question of patient confidentiality when using telemedicine consultations. Physicians need to use secure storage and transmission methods that guarantee safe transfer of patient data. New apps are being developed that integrate with electronic medical records and allow secure HIPAA-compliant communication between patients and doctors.
As they depend extensively on visual information for diagnostics, medical fields such as dermatology, radiology and plastic surgery will benefit the most from these innovations in telemedicine.