An established Manhattan-based plastic surgery practice dedicated to providing advanced cosmetic procedures for men and women, bodySCULPT® has a newly redesigned website. With attractive and user-friendly features, the new website  assures easy access to information on the procedures and advanced facilities at this surgical practice. The use of the latest web technologies ensures better organization of content and improved navigation.
Users can get to know about specific procedures available for men and women with just one click. Clicking on a particular procedure provides information about the treatment as well as the various options available to achieve their goals.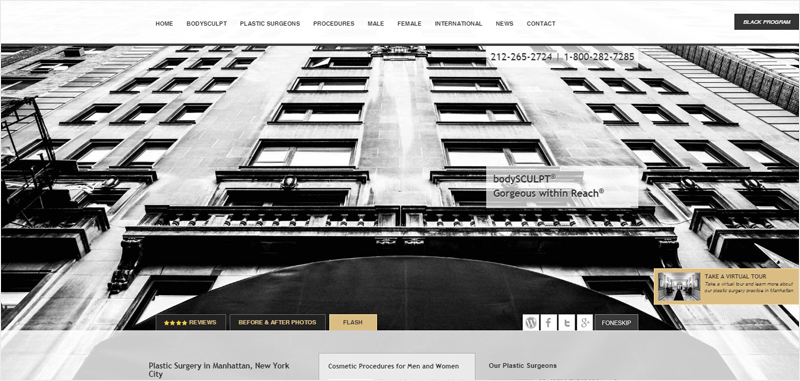 The home page allows visitors to easily access most of the information they are looking for. They get information about the plastic surgeons and their qualifications. They can also easily go through customer 'reviews' and view 'before and after photos'. In addition, there is a 'FAQ' section which provides the answers to many typical queries on cosmetic treatments. The 'Take a Virtual Tour' option is a Flash video which allows visitors to view the interior of the office. Clicking on the popular social media buttons on the home page allows users to follow the site and share the posted content. They can also visit the blog page which provides interesting information on the latest trends and developments in the world of plastic surgery.
The site map is organized into simple sections and categories to allow easy navigation to different procedures and related information. After studying the options available, it is easy for the individuals to schedule a consultation with any of the two leading surgeons. The option of download forms and quick contact makes the first step towards a making life-altering decision just a matter of a few clicks.
By redesigning its website, bodySCULPT® has achieved its goal of making the site more technically and aesthetically sound and improving overall user convenience. Click here to visit the newly redesigned website.