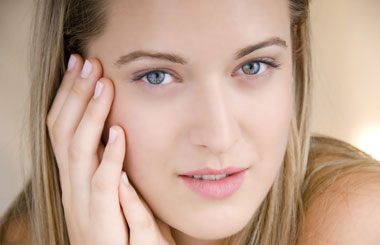 November is observed as National Healthy Skin Month. This public health and awareness campaign which is sponsored by the American Academy of Dermatology, aims to raise awareness about the importance of healthy skin and about common skin problems and how they can be prevented.
One of the key goals of National Skin Cancer Month is to inform people about how they can reduce their risk of skin cancer. According to the Pharmacy Times, more than 1 million Americans are living with melanoma, the deadliest form of skin cancer, and one person dies of the disease every hour. Fortunately, when detected early, melanoma is highly treatable. The American Academy of Dermatology (AAD) has released new guidelines to help pharmacists provide the best possible treatment for patients with melanoma.
The skin is the body's largest organ and so it's important to take good care of it. Winter is approaching, it's important to take steps to keep weather-related skin problems at bay. Here are tips to maintain healthy skin:
The very first step in taking care of your skin is to cleanse it every day. Remove every trace of makeup and dirt from your face before you go to bed. Use mild face wash or natural cleansers like milk, honey, coconut oil to cleanse your face. Avoid soap-based cleansers as they can make the skin dull and dry.
Exfoliate your skin with a gentle scrub to remove dead cells and then use an alcohol-free toner. This will promote a clean, fresh appearance.
Whether summer or winter, wear a sunscreen and protective clothing/gear whenever you step out in the sun. The sun's UV rays damage skin and can cause various problems such as wrinkles, dry, rough skin, liver spots, and cancers.
Pamper your skin with a good night cream. Choose a product based on your skin type – oily, dry, combination, normal or sensitive. While summer is the time for hydration and light moisturization, winters call for heavy duty nourishment.
Avoid using perfumes and dyes, as these could damage the skin by causing an allergic reaction. Use an antiperspirant, rather than a deodorant, to reduce sweating.
Avoid smoking to get a healthy skin. Smoking causes the skin to age and decreases blood flow, depleting the skin of oxygen and nutrients. Decreased blood flow damages the elastic fibers and collagen in the skin.
Try homemade face masks to nourish your skin and give it a healthy glow. Natural items such as yoghurt, honey, banana not only restore the softness of your skin, but also have anti-aging effects and can make your skin look supple and toned.
Drink lots of water to avoid dehydration, especially in winter when the temperature drops and the risks of dryness increase. Drinking plenty of water will help flush out toxins and in maintaining metabolism levels.
Eat right. What you eat is reflected in your skin, so eat right.
Celebrate National Healthy Skin Month by developing good skin care habits!