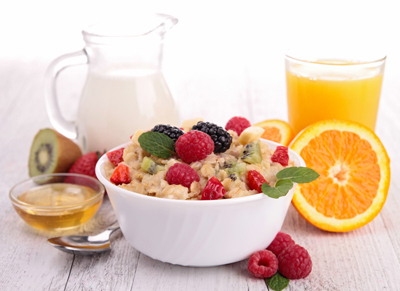 Yes, how you start your day decides how productive and successful it will be. The golden rule is to get up early – this will give you the time you need to plan your day, which is important to start off well. There are many other things you can do to get your day off to a flying start.
Drink a glass of water when you wake up. Having being deprived of water at night, your body will be dehydrated. Drinking water will refresh you and enhance your sense of physical well-being.
Exercise. A morning workout will invigorate you, so make it a habit. Just half an hour of exercise every morning will do. Stretching, yoga, walking, and running offer many health benefits. Also, spend some time outdoors and enjoy the fresh air.
If you are one of those people with a stressful job, meditating will help. Spending half an hour on meditation will relax the mind and improve concentration and in the long run, have a positive impact on your conduct and consciousness.
Eat a healthy breakfast – this will give you the energy you need to get through for the day.
Take some time out for yourself. Focus on yourself and the values that are important to you. This will help you cultivate the traits that you want.
Be well organized and systematic. You can even start the night before. Keep your things in order – this will help find them easily without having to spend time looking for what you need.
Plan your day. Chalk out the important things you have to do and plan how you will go about doing them. If you have important goals and appointments, make sure you have the time for them.
Don't ponder about yesterday – Leave your regrets behind. Start your day with a fresh attitude, positive outlook and with a plan to do things right.
Do things that will enhance your confidence. Read the newspaper to keep yourself informed about what's going on in your area and the world at large. Dress well and make an effort to look good.
It may take some effort initially to make these activities a part of your routine. However, once you make them a habit, you will get the results you want.