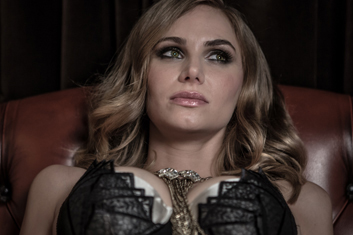 The American Society of Plastic Surgeons (ASPS) reported that breast augmentation ranked first among the top five cosmetic surgical procedures in 2016. In leading plastic surgery practices that offer breast augmentation in New York City, the procedure is performed using various types of FDA-approved implants. According to the ASPS, in 2016, silicone implants were used in 84% and saline implants in 16% of all breast augmentations.
The FDA approves implants for increasing breast size in women, for reconstruction after breast cancer surgery or trauma, and to correct developmental defects. Implants are also approved to correct or improve the result of a previous surgery. However, the safety of breast implants is under scrutiny, especially with regard to the potential link between implants and cancer risk and how serious the risk is.
The FDA recently updated its understanding and warnings concerning cancer linked to breast implants. The FDA has identified a possible association between breast implants and the development of anaplastic large cell lymphoma (ALCL), a rare form of non-Hodgkin's lymphoma. The FDA believes that breast implants that have textured surfaces pose an extremely low but increased risk of breast implant-associated anaplastic large cell lymphoma (BIA-ALCL). However, a recent www.brooklynpaper.com report points out that BIA-ALCL is not cancer-"It is important to note that this is not a form of breast cancer, but a separate strain of cancer that can be found in the skin or lymph nodes". In a Mayo Clinic report, an expert notes that that the FDA's warning doesn't mean that breast implants with textured surfaces cause BIA-ALCL. The report from Mayo Clinic says, "Further research is needed to fully understand the relationship between the condition and breast implants".
In the light of these reports, here are some important things you should know if you are considering breast implant surgery:
Breast implants continue to be a generally safe option for those seeking augmentation or reconstruction.
According to the FDA, BIA-ALCL is rare.
According to the ASPS:
Breast implant-associated anaplastic large cell lymphoma (BIA-ALCL) is a rare and highly treatable type of lymphoma.
The most recent data available shows that in the U.S., the lifetime risk of association between breast implants and ALCL is 1 in 30,000 patients with textured implants.
Careful reviews of scientific research by independent groups such as the Institute of Medicine have not found any link between breast implants and autoimmune or other systemic diseases.
Educate yourself before having breast augmentation. FDA-approved saline and silicone breast implants come in different sizes and shapes and have either smooth or textured shells.
Weigh the potential benefits in achieving your goals with the risks and potential complications of the procedure. Discuss all your concerns with your plastic surgeon.
Monitor your breast implants as instructed by your plastic surgeon. If you notice any changes, schedule an appointment with your health care provider.
If you have silicone gel-filled breast implants, get periodic magnetic resonance imaging (MRI) to detect ruptures as advised by your physician.
New York City plastic surgeons provide educational materials to their patients before surgery and discuss all benefits and risks of the different types of implants with them. They also provide routine care, follow-up, and support to their patients with breast implants.