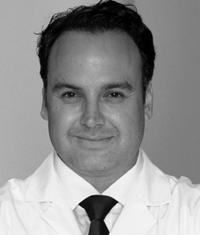 An interview with Manhattan, NY-based plastic surgeons Spero J. Theodorou, MD., and Christopher T. Chia, M.D., was featured on The Aesthetic Channel on 6th August 2018. Responding to the Aesthetic Channel's question on the topic, the surgeons elaborated on the "body sculpting treatment gap" that some patients experience. A supplement article written by Dr. Theodorou and Dr. Chia was published earlier in the May 2018 issue of the Aesthetic Surgery Journal that highlighted how using electromagnetic energy with Inmode's BodyTite radiofrequency-assisted liposuction device offers a needed option for patients who have previously fallen into a body sculpting treatment gap. You can read details regarding this publication in one of our earlier blogs.
These surgeons who practice at NYC-based bodySCULPT®, gave The Aesthetic Channel overall details of the FDA-cleared BodyTite device for lipolysis and contraction of the dermis. Explaining the "treatment gap" terminology, Dr. Theodorou drew attention to the large number of "in between" patients who come in this gap category. Clinically, these patients are "not bad enough for an excisional procedure and not good enough for liposuction." He pointed out how some patients may be too young to undergo such a procedure in terms of skin laxity, or the quality of their skin is not bad enough for a scar. However, they want a solution to address their concerns such as soft tissue laxity, adiposity and aging. Apart from loose skin, they might have excess fat, but their skin laxity precludes them from undergoing liposuction. Radiofrequency-assisted liposuction can effectively address this current therapeutic gap, Dr. Theodorou affirmed.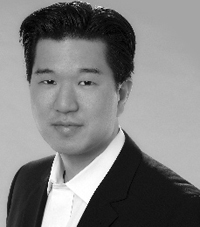 Responding to The Aesthetic Channel's question on how radiofrequency-assisted liposuction was different from other options available to surgeons, Dr. Theodorou explained how as a minimally invasive option, this procedure offers more skin contraction, often up to 40%, than other options on the market. In fact, it is one of the most published technologies with more than 20 peer-reviewed North American clinical papers as well as clinical studies. Dr. Chia added, "BodyTite, FaceTite (Inmode) and radiofrequency-assisted liposuction have been subjects in multiple peer-reviewed clinical publications over the past eight years showing safety and efficacy."
Dr. Chia mentioned how "In the hands a properly trained and skilled surgeon, there are reduced risks as the technology has built-in safeguards, such as thermal temperature monitoring and automatic cutoff of energy." Temperature sensors embedded in the internal cannula and external electrode provide constant feedback throughout the treatment. He emphasized that "there is no substitute for a judicious surgeon who is able to carefully monitor and treat a patient. Experience is key in treatment outcomes."
Dr. Chia also offered tips for achieving optimal outcomes with BodyTite radiofrequency-assisted liposuction. The clinical and practical safeguards of the platform not only maximize safety but also target how effectively the heat is applied. It ensures that the areas being treated are within the therapeutic range for optimal soft tissue contraction to avoid undertreatment. He said, "A safe, reproducible and effective approach includes identifying a specific area for treatment, heating both the internal and external temps (a BodyTite proprietary hallmark) to their respective therapeutic range for a predetermined amount of time. The unique and elegant design of bipolar directional electrocautery device is the only one in the industry where the external and internal soft tissues are simultaneously heated to elicit increased collagenesis. Coupled with the local anesthesia option, patients can also enjoy the benefits of even greater safety, shorter recovery and financial advantages with equivalent or better results achievable with traditional modes of anesthesia."
These bodySCULPT® surgeons who have years of experience in performing this procedure and are inventors of the Scarless Arm Lift procedure (BodyTite on Arms), say that only an experienced plastic surgeon who is sensitive to patient requirements and attaches top priority to patient safety and care, can provide safe treatment and attractive and long-lasting body sculpting results.