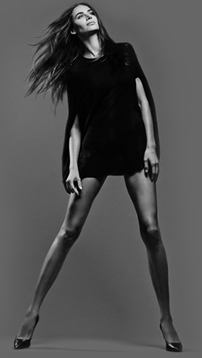 Smartlipo and VASER are two innovative minimally-invasive technologies used by plastic surgeons providing body contouring in NYC. Among many body contouring procedures, Smartlipo eliminates stubborn fat pockets and also tightens the skin effectively. VASER removes fat and preserves the viability of the fat cells for fat grafting, but does not tighten the skin.
Patients are often confused as to the applications of these modalities. One question that a patient asked on the Realself forum is whether Smartlipo can be done to an area after fat grafting. The patient, who had gynecomastia surgery, had a major crease on one side. A revision lipo was performed to address this concern, but it got worse. He wanted to know that if he could get fat grafting done to the crease and also get Smartlipo done at the same time to get the tightening effect on his skin.
Replying to the question, an expert NYC plastic surgeon explains that Smart Lipo cannot be used prior to fat grafting as it harms the fat. If there is a fresh fat graft in the area the heat from the Smart lipo would also harm the fat, says the surgeon. He notes that VASER can be used prior to fat grafting, as unlike Smartlipo, it does not harm the fat. However, VASER does not tighten the skin. Therefore, he recommends fat grafting alone to correct the patient's crease. Once the procedure is over, the surgeon says that BodyTite or Radio Frequency Assisted Liposuction (RFAL) can be used to tighten the skin.
According to new data released by the American Society of Plastic Surgeons (ASPS), Americans want to put their best face and body forward. There has been an increase in fat grafting procedures in recent times. Plastic surgeons harvest a patient's unwanted fat from their abdomen using liposuction and then inject it to lift and rejuvenate other areas such as the face, buttocks, and breasts. Minimally-invasive VASER lipo is ideal for removing fat for fat transfer. It uses ultrasonic energy to selectively break up small or large areas of fat, while leaving the other important tissues in the area intact. In addition to treating areas with more fibrous tissue more effectively, VASER also preserves the viability of fat cells for fat transfer. Unlike other treatments, Vaser Lipo is unique as it can discern targeted fat from the surrounding nerves, blood vessels and connective tissue.
BodyTite removes stubborn fat without any scarring and tightens saggy skin. BodyTite is a minimally-invasive FDA-approved device that uses RFAL to remove fat and reshape the body. The heat generated from RFAL device helps coagulate the tissues and tighten the skin quickly, and helps sculpt the body to achieve the ideal shape. Its gentle and deep heating leads to significant tightening, often with soft tissue contraction of up to 40%. The procedure takes only 30-45 minutes and is virtually painless.
If you want to have liposuction and fat grafting in NYC, find an AAAASF accredited plastic surgery practice with surgeons who are experienced in performing these procedures. Well-trained surgeons can recommend the right solution for your needs. With top priority to patient safety and care, the right surgeon can provide attractive and long-lasting body sculpting results.