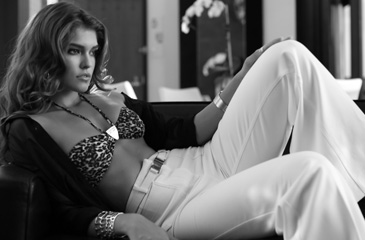 People have body contouring in NYC for various reasons such as to look younger or to change a feature they've never liked. In September, Market Watch reported on a survey which found that people also consider cosmetic surgery to stay competitive or boost their career prospects. Conducted by The Harris Poll on behalf of the popular online cosmetic marketplace RealSelf, the survey found that 26 percent of the respondents had a cosmetic treatment to boost their confidence and look "professional" or young at work.
The survey, which covered 2000 American adults, found that while boosting confidence is a top factor driving interest in cosmetic surgery, work-related reasons are also a key motivator. Key findings:
About 3 in 5 (58%) of those who have had a cosmetic treatment or are considering one in the next 12 months reported that a life event influenced their decision. This is significantly greater among men (71%) than women (46%).
Work-related events were cited as a top motivator, with more than one in four (26%) saying they wanted to appear youthful at work and/or when looking for or starting a new job. This was followed by a milestone birthday (15%), and starting dating or a new relationship (14%).
According to the Harris Poll report, one in three American adults were considering a cosmetic treatment like Botox, cosmetic dentistry, tummy tuck surgery, and nonsurgical fat reduction (CoolSculpting) in the next 12 months. Other treatments being considered include laser hair removal, lip fillers, facial skin treatments, eyelid surgery, neck or chin lift, facelift lift and breast augmentation.
Having plastic surgery can your enhance job prospects by refreshing your appearance and making you look younger. While there are federal laws against employee discrimination and professional qualifications are essential to get hired, your appearance also seems to matter. Citing from various sources, www.theladders.com reported that about 43% of American tech workers were worried about losing their jobs over their older age, and more than 40% of Americans identified as obese faced daily stigma about their weight.
MarketWatch reports that supermodel Tyra Banks opened up about the cosmetic procedures (nose jobs and fake hair) that she had undergone early in her career to stay competitive. Marie, a 27-year-old fashion and lifestyle blogger in Los Angeles, also said that having cosmetic surgery was a life-changing confidence boost for her as it gave her more confidence to face the camera. She says her videos attracted more web traffic after she spent $10,000 on a nose job and lip fillers to give her face a "more flattering" profile. In short, her career skyrocketed since she had cosmetic surgery.
A recent John Hopkins University study found that people with successful nose jobs appear more attractive, more successful and healthier to other people than they did before getting work done. According to the study author, improving our attractiveness and health can give you a competitive advantage. Other studies have reported obesity discrimination in the recruitment process and a positive correlation between attractiveness and income.
Body sculpting in New York City includes a variety of minimally-invasive and nonsurgical procedures to help men and women restore a youthful, attractive appearance. These include liposuction treatment, Kybella injections, and facelifts using advanced modalities. For instance, EmbraceRF is an innovative scarless facial contouring that combines radiofrequency-assisted FaceTite and Morpheus8 for adipose tissue remodeling. It improves the jaw line, rejuvenates the neck and tightens the skin in the neck and jowls, while retaining the fullness necessary to maintain a youthful appearance.