If you are looking to achieve a curvy derriere with a youthful, lifted look, you might want to consider Brazilian butt lift (BBL) surgery. One of the most popular cosmetic surgical procedures in the United States, BBL involves using a woman's own fat to provide the desired volume enhancement. Performed by skilled plastic surgeons using local anesthesia, Brazilian butt surgery in NYC provides natural looking results with less downtime, side effects, and recovery time than conventional BBL surgery. However, many women who opt to have BBL worry about what will happen post-op.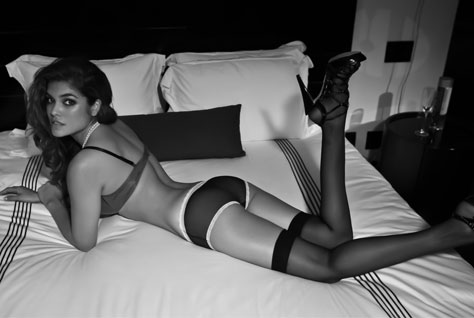 The swelling timeline is a major concern and one question that most prospective patients ask their surgeon is: how long will the swelling last after BBL?
Though the procedure uses local anesthesia, minor post-op swelling and bruising can be expected. Keep in mind that every patient recovers differently based on individual considerations, but it usually takes 2 to 3 months for the majority of swelling to subside. With proper care, the swelling can subside even more quickly.
One of the most important post-op measures to reduce swelling is to avoid sitting and lying on your backside. Prolonged sitting during the recovery period is harmful to the new fat graft because it would put a lot of pressure on the sensitive cells and tissues. Therefore, in order to maximize the survivability of the fat graft and reduce swelling, don't sit, and when you do need to, use a donut pillow or inflatable pillow. Another important post-op instruction that you need to follow to reduce swelling is wearing the compression garment. Patients are usually advised to wear a compression garment for up to 4-6 weeks after the surgery. This will help prevent tissue swelling and also allow the treatment site to heal properly and quickly. Full recovery from this plastic surgery procedure depends on how well patients adhere to their surgeon's aftercare instructions. It is necessary to take special care of your skin in the first few days and weeks after a butt lift for fast recovery and best results.
The results of your procedure results will be visible once the swelling subsides. Usually, final results are seen approximately 6 months after the treatment. Successful Brazilian butt surgery in NYC results in a perkier and rounder butt and redefines overall body appearance.
If you are planning to undergo a Brazilian Butt Lift surgery in NYC, choose an AAASF-accredited plastic surgery center that can provide safe treatment and optimal results. Such centers have surgeons who are experts in performing the procedure. Talk to your surgeon about your expectations and concerns at the consultation. A good surgeon will be ready to answer your queries and put you at ease.