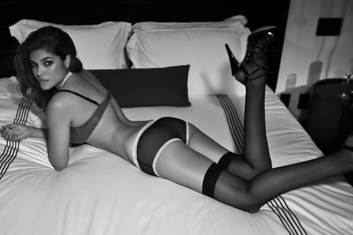 Brazilian butt lift (BBL) in NYC has seen a surge in demand in recent years, which is largely attributed to social media images of celebrities like Kim Kardashian. This cosmetic surgical procedure is designed to provide women with prominent, youthful-looking, curvy buttocks using their own fat. Fat transfer to the butt has to be done very strategically and carefully to avoid any complications while injecting the fat in to the buttock. Therefore, if considering a Brazilian butt lift, make sure you consult a plastic surgeon with relevant experience in the procedure.
The procedure involves harvesting fat from the abdomen, flanks or thighs, processing it, and injecting into targeted areas of the buttocks. This combination of liposuction and fat transfer can dramatically enhance the silhouette of the midsection and lower body to deliver the curves that many women desire. However, considerations of risk for BBL are the same as any other type of elective plastic surgery, and should be discussed with the plastic surgeon.
The results of a Brazilian Butt lift are very dependent on the technique that your surgeon will use and also on his level of experience. Make sure your surgeon is certified by the American Board of Plastic Surgery and has completed all necessary requirements for membership in this professional organization. An ideal surgeon for this procedure should have the education, expertise and experience in body contouring surgery, and in performing BBL surgery. Ask how frequently the surgeon performs the BBL procedure. Ensure that the chosen surgeon's facility is accredited by the AAAASF or another similar nationally recognized body as such accredited centers utilize highly advanced, proven butt lift techniques.
Injections are made at different depths and areas of the buttocks, depending on what degree of enhancement is required. No matter how carefully it is done and how advanced the fat transfer techniques used are, not all of the fat will survive. Before beginning the procedure, the surgeon must make sure that as many fat cells as possible will survive. In general, a good amount of fat is required in the order of several hundred CCs or even more per buttock. Removing and adding fat in the right proportion makes the difference between attractive outcomes versus just increasing size.
Discuss your goals with your plastic surgeon in an in-person consultation beforehand so that your goals are met. Professional surgeons offer 3D imaging facility to help patients visualize the procedure outcome. Evaluate before and after photos of your surgeon's work and also talk to previous patients of this surgeon. This is a great way to get a better understanding of what you might experience from start to finish.
Drs. Spero Theodorou and Christopher T. Chia of bodySCULPT® in NYC offer a small to moderate size BBL under local anesthesia. This procedure can be performed safely and effectively with minimal pain. However, with local anesthesia, the areas of liposuction and the amount of fat that is injected to the buttocks is limited when compared to the procedure done under general anesthesia.
Many surgeons also offer virtual consultations to provide a quick answer to your questions, wherever you are in the world. Before choosing a surgeon, make sure to educate yourself on the procedure. When you educate yourself, you will know the right questions to be asked during consultations.