Many people are wary of going under knife to achieve their body contouring goals. CoolSculpting in NYC offers the answer for this segment. This innovative nonsurgical treatment uses special technology to help you get rid of unwanted fat, without incisions, cannulas, needles or knives. CoolSculpting is the world's first noninvasive fat reduction procedure. This revolutionary technology reshapes the body by freezing unwanted fat away without surgery or downtime. According to the American Society of Plastic Surgeons (ASPS), the procedures that use special technology to "freeze" away fat without surgery increased 7% in 2017.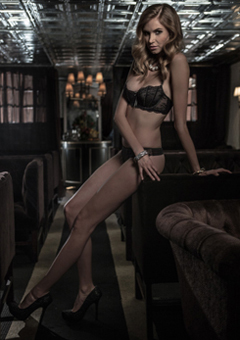 This FDA-approved technique, also known as cryolipolysis, uses a handheld device to freeze and destroy unwanted fat cells. During the treatment, a gel pad and a specifically designed Zeltiq CoolSculpting applicator are applied to the targeted area. The applicator delivers controlled cooling to the targeted fat. The treated fat cells get frozen and then die. Over time, the body naturally processes and eliminates these dead cells, leaving you with a sculpted appearance.
This revolutionary fat freezing method provides optimal results without the dangers associated with surgery. During the procedure, you can read, check email, or even take a nap. The unique benefits of the treatment include:
Safe, precise, controlled and effective
Noticeable reduction of fat with a single procedure
Outpatient treatment with little to no downtime and minimal discomfort
No knives and suction hoses
No needles and anesthetic
No surgical incisions and scars
Short recovery time and permanent results
Resume normal activities right after the procedure
There are some important facts you should about the procedure. Not everyone is a good candidate for Coolsculpting. The ideal candidate for the treatment is a person who is healthy and in good shape, but has unwanted deposits of fat in areas like the tummy, inner and outer thighs, back, and chin. Moreover, just because the procedure is non-surgical, this doesn't mean it can be performed by anyone. Candidates must make sure to choose NYC plastic surgeons at AAAASF-accredited surgical practices who are specialized in performing this innovative procedure for safe treatment and optimal outcomes. Do your research well and make the right choice.