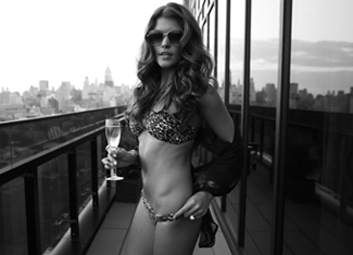 One of the major aesthetic concerns that many men and women face is unwanted fat buildup in certain areas of the body. Such fat is difficult to address with even rigorous diets and exercise. Liposuction surgery is a good option, but many people are not willing to undergo knife to meet their aesthetic goals. CoolSculpting in NYC is an innovative technique that removes unwanted fat non-surgically. This procedure eliminates stubborn fat by freezing it. It helps the right candidate to achieve an attractive body profile without the complications of invasive surgery.
In a recent HUFFPOST article, actress Debra Messing shared her experience with CoolSculpting. She says that this amazing technology is a great option for those who don't want to undergo an invasive procedure. Debra says that all she had is a little bulge of fat in her abdomen. She didn't want to have surgery as it would involve a long recovery time. Her physician recommended CoolSculpting and performed the procedure in just an hour, even as she worked on her phone. There was no pain or scars.
She said, "In a month to three months, they told me I would see my stomach flatten out. Well lo and behold, within two months I looked down and the bulge was gone; It was like "Oh My God it really works"!"
This fat freezing method is an amazing option for people who want a safe, pain free method to get rid of stubborn fat – with no recovery time. This FDA-approved technique, also known as cryolipolysis, uses a handheld device to freeze and destroy unwanted fat cells. A specifically designed cooling applicator is applied to the treatment area. During the process, the controlled cooling technology targets only the fat deposits and destroys them and it gets eliminated through the body's natural metabolic processes. The only sensations that patients experience during the treatment are intense cold and sensations of tugging and pinching in the treatment area due to the vacuum pressure. These effects are temporary and subside soon.
The procedure can effectively treat areas such as abdomen, flank (love handles), inner thighs and outer thighs. During consultation your surgeon would determine if you are an ideal candidate for the procedure by checking out if you have the hard, visceral fat or the subcutaneous fat, which is squishy and directly under the skin. Once the most dominant type of fat cell is identified, the surgeon will determine how many treatments each area needs based on the patients' goals. Usually, additional treatment sessions can be provided in two to four months' time after the initial treatment for those seeking further improvement in the results.
Some of the unique benefits of this procedure are:
Safe, precise, controlled and effective
Noticeable reduction of fat with a single procedure
No knives and suction hoses
No needles and anesthetic
No surgical incisions and scars
Stay relaxed during the treatment
Resume normal activities right after the procedure
Permanent results
Though there is no downtime as there are no incisions and stitches involved in the procedure, there could be some numbness in the treated area. This resolves over time and should not keep you from engaging in routine activities.
The popularity of body contouring in NYC is growing with the advent of new techniques like CoolSculpting. For a safe and effective treatment with optimal outcomes, choose a NYC plastic surgeon who is an expert in performing the procedure.