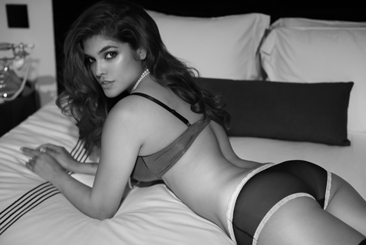 CoolSculpting is a unique nonsurgical treatment that is FDA-approved to remove unwanted fat from various areas of the body such as the chin, thighs, abdomen and flanks or love handles. It has now received FDA approval for reducing fat around the bra straps, on the back, and underneath the buttocks.
This revolutionary fat reduction procedure by Zeltiq Aesthetics works on cooling technology or cryolipolysis which destroys the fat cells by freezing them. The technique permanently destroys the fat without causing any damage to the surrounding tissue. It has been found effective in addressing excess fat that is not responsive to diet and exercise.
CoolSculpting's popularity has soared since it was introduced in 2010. The procedure is simple: the surgeon marks the treatment area, places a transparent gel pad on it, and uses the specially designed applicator to suck the fat bulge into the cup. The two cooling panels of the device numb the area and kill the fat cells, which are removed by the body's natural processes.  The treated site is massaged after the applicator is removed to break up more fat cells. The procedure usually takes about an hour.
Choosing to have CoolSculpting in NYC is a good idea as leading plastic surgery practices have surgeons who are experts in performing the procedure. For the right candidates, this fat-freezing treatment could even be an alternative to liposuction. Benefits include
Noninvasive fat reduction – no cannulas, needles or knives
No harm to the surrounding tissues
Minimal or no downtime
Less risks
Could be an ideal option for those who want to avoid or cannot have surgery
According to a Zeltiq official, their research revealed that about 29 million people in the U.S. market alone are interested in CoolSculpting, out of which 11 million are worried about fat in their back and buttocks. So FDA approval of the procedure for additional areas is expected to increase the demand for this already popular option.