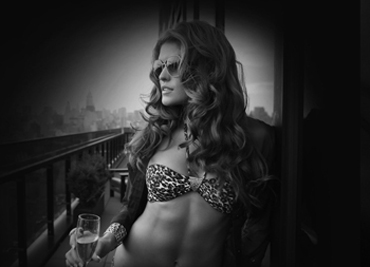 Diet and exercise hardly helps when it comes to addressing stubborn fat deposits and that why many people resort to cosmetic surgery to achieve the body of their dreams. However, not everybody wants to go under knife to meet their aesthetic goals. CoolSculpting treatment available at NYC plastic surgery practices is a non-invasive procedure that shapes up the body – with virtually no downtime. This FDA-cleared technique uses controlled cooling to freeze and eliminate unwanted fat cells. The right candidates can expect to achieve an attractive and well shaped body. The treatment avoids the complications of invasive surgery and the expected results are achieved with virtually no downtime. Multiple areas can be treated at the same time.
In the CoolSculpting procedure, a special applicator is used to deliver controlled cooling to freeze and numb the targeted fat. The intense cold that you initially feel typically subsides in 5-10 minutes. As the applicator uses a vacuum to draw fatty tissue into the applicator cup, you may also feel some pulling, tugging, and/or mild pinching. The treatment has little or no downtime and recovery is much smoother and easier than with liposuction. Importantly, you can relax even as the procedure is going on and engage in activities such as checking your email or reading.
CoolSculpting treatment involves:
No cut and stitches
No surgical incisions or suction hoses
No anesthesia
Treatment is virtually pain free
Surrounding tissues are not harmed
You can stay awake and relax during the treatment
Side effects after the procedure include temporary redness, swelling, blanching, bruising, firmness, tingling, stinging, tenderness, cramping, aching, itching, or skin sensitivity. However, these are temporary and generally resolve within a few weeks. As no anesthesia is involved, there are no associated complications. Moreover, as the treatment is virtually pain free, no pain medications are advised. You don't have to wear a compression garment as with liposuction. Some discomfort is normal, but it does not usually restrict you from going about your routine activities.
To learn if you are a good candidate the CoolSculpting procedure, consult an experienced New York City plastic surgeon.