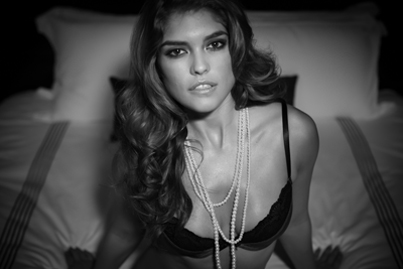 More and more Americans are going in for cosmetic procedures to enhance their looks and lifestyle. Treatments have become minimally invasive and even non-invasive, allowing people can achieve their goals quickly and safely. Even the high costs of the procedures are not a deterrent and most people are ready to admit they have had plastic surgery. Here are statistics from the American Society of Plastic Surgeons (ASPS) that show just how popular cosmetic surgery is among Americans:
Americans spent almost $12.9 billion on cosmetic procedures last year.
Cosmetic procedures performed rose 3% over 2013-2014.
Close to 16 million were performed in 2014: 1.7 million cosmetic surgical procedures, 13.9 million cosmetic minimally-invasive procedures, and 5.8 million reconstructive procedures.
Even when the number of men who underwent plastic surgery rose, women led with 13.6 million procedures in 2014, which was about 92% of total cosmetic procedures performed.
Botulinum toxin Type A was the most popular minimally-invasive cosmetic procedure last year with about 6.7 million people receiving the facial injections.
As like the previous years, breast augmentation was the top cosmetic surgical procedure in U.S. last year, retaining the position consistently from 2006.
Caucasians had the most work done. With a 3% increase from 2013, white people underwent 10.8 million procedures last year followed by Hispanics, African Americans and Asians.
Eyelid surgery was the most popular among Caucasians and Asians, whereas tummy tuck surgery was in the top spot among African Americans and Hispanics.
Almost 25,000 women and 1,000 men had lip augmentation last year.
With over 200,000 rhinoplasty surgeries performed on males last year, nose reshaping is the most popular procedure among men.
Women between the ages of 40-54 account for the majority of cosmetic procedures (49% of the total). With about 530,000 surgical and 6.7 million minimally-invasive procedures, a total of 7.2 million cosmetic procedures were performed on middle-aged women.
Teens accounted for about 224,000 total cosmetic procedures in 2014 and the most popular procedures for this group were nose reshaping, male breast reduction, ear surgery, laser hair removal and laser skin resurfacing.
Leading plastic surgery practices across cities in America offer a wide range of options for both men and women. For instance, in a NYC plastic surgery practice, women can choose from several breast augmentation methods and the surgeons would provide them with customized treatment plans to meet their specific goals. The availability of such multiple options could also explain the rising popularity of plastic surgery in the U.S.