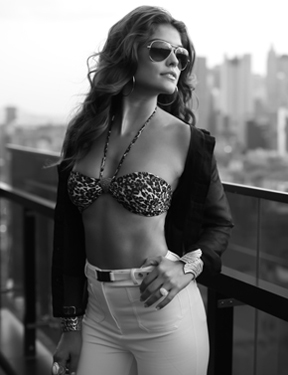 Cosmetic procedures are now widely recognized for the visible benefits they offer and we see an increasing number of men and women opting for procedures of their choice. Some may want a better-looking nose or chin, some others may want a rounder backside and yet others may be looking for slimmer arms and thighs. Many patients go for consultation desiring a look that may have been inspired by a celebrity.
The interest in cosmetic surgery is seen throughout the year. However, December seems to be the busiest month for plastic surgeons. A report in plasticsurgeryportal.com mentions December as the busiest month for many plastic surgeons, with some of them performing almost double the number of procedures on any given day during December. The reason may be that people look forward to achieving an improved appearance and enhanced self confidence and become better equipped to partake in their year-end meetings, holiday reunions and parties and other events. Moreover, they may want to sport a new look for the New Year. The lengthy breaks may also be a motivating factor because people get enough time to recover after a cosmetic procedure.
Many plastic surgery practices offer special deals for cosmetic surgery procedures during the holiday season. This includes reduction in procedure rates, free consultations and other options.
Another reason for the mounting rate of aesthetic procedures is the trend of gifting cosmetic procedures to loved ones. People give some special gifts to their near and dear during Christmas and New Year and there has been a rise in the trend of plastic surgery gifting in recent years. However, not all plastic surgeons speak in favor of gifting procedures. This is because you must go for a procedure only if you personally feel the need for it and not because some else wants you to do it. Most importantly, the final decision should come from you.
The popular holiday season procedures include invasive ones such as tummy tuck, breast augmentation, facelift as well as minimally invasive procedures such as liposuction. Similarly, cosmetic injections such as Botox are among the top procedures in demand.
According to a Health News Digest report, the American Academy of Facial Plastic and Reconstructive Surgery (AAFPRS) notes that the holiday season is the busiest time of year for cosmetic treatments. The requests for treatments and surgeries increase by over 25% from Thanksgiving through New Year's Eve.
Are you planning for a cosmetic procedure this holiday season? There are reliable plastic surgery practices in NYC offering a range of cosmetic surgery solutions. Do enough research and find the right surgeon for the procedure and welcome the New Year with a rejuvenated appearance.