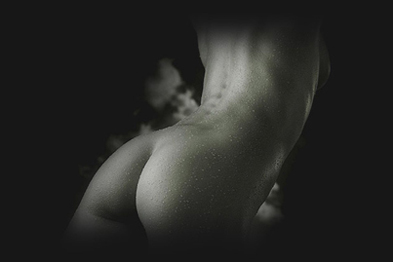 The obsession to get a full, curvy bottom is leading many women to have Brazilian Butt Lift in NYC. The only FDA approved butt injection procedure, BBL involves using your own fat instead of implants to enhance the buttocks. While BBL has exploded in popularity over recent years, many prospective patients are hesitant to have the procedure because of concerns about permanent post-surgical scars. Fortunately, skilled plastic surgeons who have years of experience in successfully performing BBL can provide attractive outcomes with minimal scarring. They use various methods to minimize or eliminate scars left by this body contouring procedure.
If BBL is performed by a person who has no medical background and using materials that are not FDA approved it can lead to scarring, hardened scar tissue, and several health risks and complications. These problems may not appear until many years after the procedure. So if you are considering BBL surgery in New York City, do your research well and choose a skilled plastic surgeon who is well-trained in the procedure. Experts perform BBL using advanced techniques and very small incisions that would be virtually unnoticeable once they have healed. Scars would be hardly visible.
Buttock augmentation with fat grafting provides natural looking results as it simply involves adding more fat to the existing fat on your posterior. BBL procedure is a combination of liposuction and fat grafting. The first component is precise liposuction to extract fat from areas where it is available in excess. Typically, this includes the back, stomach, and thighs. In the second step, the fat is purified, reducing it down to a fraction of that which was originally extracted. Finally, the refined fat is transferred to the buttocks. Skilled surgeons balance fat removal and addition is a way as to maximize the body's natural curves. When performed by an expert, BBL surgery results in a curvy, well-shaped butt.
On the RealSelf forum, one plastic surgeon points out that incisions made to harvest the fat cells with liposuction would be less than 1/2 cm and that they are placed in such area where they will be hidden by the underwear/swimwear. The incisions to transfer the fat are placed in the "internal face of the gluteus", and will remain invisible to the eye. Another surgeon explains that visible scars are more likely when a large liposuction cannula is used in patients who have darkly pigmented skin.
NYC plastic surgeons perform BBL under local anesthesia, an innovative and safe procedure that involves minimally-invasive liposuction performed using a small cannula. The incisions made for buttock augmentation with fat grafting are extremely small and typically placed in areas where they can't be seen. Once these incisions have healed, the scars would be hardly noticeable.
The Aesthetic Channel reported on a study which found that combining BBL with cellulite treatment prevents indented scarring, and according to the report, the procedure is considered a "patient-pleaser" as it provides superior aesthetic results.
Plastic surgeons offering Brazilian butt augmentation in Manhattan, NYC, provide patients with precise post-op instructions on how to avoid scarring and other side effects. However, every patient is unique and some may heal differently from others. There are some cases where a patient's skin type or color causes slightly more visible effects from the surgery. In such situations, ask your surgeon if he could fix those scarring problems to further enhance the aesthetics of the completed lift procedure.
If you are considering BBL surgery in New York City, consider choosing an AAAASF-accredited plastic surgery practice offers the procedure under local anesthesia for safer treatment and optimal results with hardly any scarring. BBL under local anesthesia (BBLULA) is a relatively new concept invented by leading NYC plastic surgeons Dr. Spero Theodorou and Dr. Christopher T. Chia of bodySCULPT®.