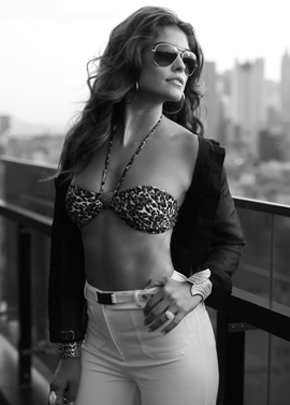 A growing number of men and women are opting to have body contouring in NYC to get rid of excess fat deposits that persist even after strenuous dieting and exercise. There is a wide variety of cosmetic surgical and non-surgical procedures for the enhancement or reshaping of various body structures or parts. Popular treatments include breast enhancement, facial contouring, facial rejuvenation, body contouring, and skin rejuvenation.
Today, cosmetic surgery is widely accepted, with people wanting to reduce the impact of aging, and look young and energetic. New market research shows that the growing desire to enhance appearance and improve self-confidence is the major factor driving the demand for cosmetic surgery, leading to the growth of global cosmetic surgery market worldwide. A recent market research report titled "Cosmetic Surgery and Procedure Market Analysis By Type (Surgical, Nonsurgical), Region (North America, Europe, Asia Pacific, Latin America, Middle East & Africa), Size share, Trend Analysis And Forecast Up To 2024" report from Axiom Market Research & Consulting predicts that the global cosmetic surgery and procedure market will grow with a CAGR of 7% over the forecast period 2019-2024.
According to another report from Persistence Market Research, the global cosmetic procedures market is anticipated to witness significant market valuation and a robust growth rate during the period of assessment 2017-2025. The report notes that the global cosmetic procedures market, which was valued at US$ 27 billion in 2016, is expected to reach US$ 51.6 billion by the end of 2025, growing at a robust CAGR of 7.5% throughout the period of forecast. The report identifies the factors driving the growth of the cosmetic surgery and procedure market as:
Rising trend of medical tourism
Higher adoption of cosmetic procedures, especially in the emerging economies
Rising prevalence of skin disorders that offer lucrative opportunities to adopt various laser surgical treatments
Growing innovations in the medical field
The Axiom MRC report categorizes the market based on type, region, and top key players. On the basis of type, the market is segmented into Surgical and Non-surgical Procedures. According to the report, the global cosmetic surgery and procedures market is dominated by surgical procedures. The global surgical procedures accounted for more than 60% of market share in 2017 and are anticipated to grow CAGR 7.0% during the forecast period 2019 to 2024. The major surgical procedures that included in the study are breast augmentation, liposuction, tummy tuck, eyelid surgery, and breast lift. The report points out that eyelid surgery and tummy tuck surgery are witnessing huge demand in emerging economies in the Asia Pacific region.
The study notes that growing demand for liposuction and breast augmentation is one among the major factors leading to growth of cosmetic surgeries market. Liposuction is the gold standard for removing stubborn, unwanted fat pockets and according the American Society of Plastic Surgeons (ASPS), liposuction ranked second among the five top procedures in 2017, a 5% increase from 2016.
Similar to the demand for cosmetic surgical procedures, nonsurgical procedures are also growing in popularity as they are more accessible and affordable. Botulinum toxin (BTX) was found to account for the largest market share, that is, more than 40% in 2017. However, dermal fillers are expected to register the fastest growth during the forecast period 2019 to 2024. The report highlights a new trend – the use of augmented reality (AR) in plastic surgery operations.
Geographically, the Axiom MRC market research report segments the the global cosmetic surgery and procedure market into North America, Europe, Asia Pacific, Latin America, and Middle East & Africa. North America comprises U.S., Canada, and Mexico and Europe primarily covers Germany, France, UK, Italy, and Rest of Europe. The key players in the market are listed as Allergan plc, Merz Pharma, Nestle, Cutera, Cynosure Inc, Ipsen, Sientra Inc., Alma Lasers, Johnson & Johnson, Sinclair IS Pharma, Lumenis, Invasix Aesthetic Solutions, and Syneron Medicals among others.