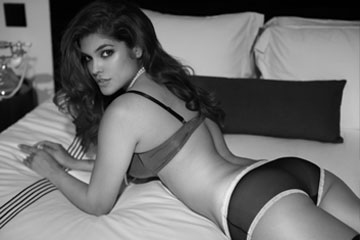 Also referred to as gluteal augmentation, buttock augmentation is a popular plastic surgery procedure that helps women improve the contour, shape, and size of the buttocks. The buttock area can be enhanced either via buttock implants or through fat grafting. According to a recent Persistence Market Research report, the global buttock augmentation market is expected to grow at a moderate CAGR during the forecast period 2018 – 2026. Brazilian Butt Lift or buttock enhancement done using fat grafting involves removing fat from areas with excess fat such as the tummy and thighs and transferring it to the buttocks. According to ASPS' 2018 National Plastic Surgery statistics, 24,099 buttock augmentation procedures with fat grafting were performed in 2018 by ASPS member surgeons, which is higher than the 20,301 procedures done in 2017.
Certain factors that contribute to the growth of the global buttock augmentation market include:
Rising consciousness among people about their physical appearance with improved lifestyle
An increase in the number of buttock deformities due to growth in aging population
Increasing disposable income
The availability of technologically advanced buttock augmentation procedures
However, factors that restrain this market's growth include high cost of the surgery as well as infections caused by the procedure.
The report divides the market on the basis of product type, end users and geography. Based on the product type, the market is divided into buttock implants, buttock injections and others. Buttock injections include Hydrogel Butt Injections, PMMA Butt Injections, Fat Injections, and Silicone Butt Injections.
End users of this market include hospitals, aesthetic clinics and others. Based on geography, the market is segmented into North America, Latin America, Europe, Asia Pacific (excluding China), and the Middle East & Africa. Owing to increased spending on cosmetic plastic surgeries, the North America buttock augmentation market is expected to register the maximum market share in the global market followed by Europe. While the Asia Pacific region is expected to grow at the highest CAGR during the forecast period, the market in Latin America and the Middle East & Africa regions are estimated to witness stagnation over the forecast period. Key players in this global market are Sientra, Inc.; POLYTECH Health & Aesthetics GmbH; Groupe Sebbin SAS; Implantech; Dermax Technology Limited; and Shijiazhuang Dermax Technology Limited.
Skilled plastic surgeons in NYC are also providing innovative Brazilian Butt Lift under Local Anesthesia (BBLULA), a revolutionary technique that offers all the benefits of traditional BBL, but without the risk of general anesthesia and other complications.