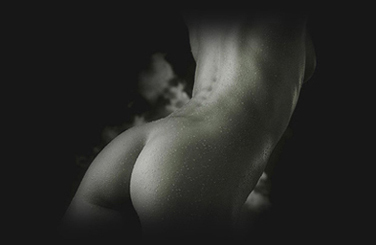 Getting the body you want has been made easier with the range of cosmetic surgery options available now. Just as the other parts of the body, the buttocks are also a major consideration when it comes to body contouring. The concept of the "ideal" may be different for different people, but the desire to achieve the ideal is there in all. However, most of us now favor a more dramatic and "curvier" shape than the earlier standard for the "ideal" female behind, according to the June issue of Plastic and Reconstructive Surgery, the official medical journal of the ASPS (American Society of Plastic Surgeons). Sensuous-looking buttocks is something many women desire, which they feel will make them look more attractive in any desired outfit. To some extent celebrities or reality TV stars could also be acting as an inspiration to achieve the perfect backside. Natural-looking buttocks can be achieved with an innovative cosmetic procedure, Brazilian butt lift in NYC offered at top quality plastic surgery centers in New York.
Highlighting the Buttocks – Brazil's Miss BumBum Contest
The annual Miss BumBum competition held in Brazil finds women competing to be crowned as Brazil's best bum. The winner will receive a cash prize and a modeling contract that is global. They will also get a cover shoot for a popular men's magazine and celebrity status. The public must decide which of the 27 women will be allowed to compete in the November final to select the sexiest derriere. Dailymail.co.uk recently carried a news item on how Jeni Summers, the Playboy model from America was invited to take part in the annual Miss BumBum competition. Jeni belongs to Florida and works for Playboy as both a model and an events coordinator.
To enhance her buttocks naturally, Jeni discarded her vegetarian diet and started eating a meat-heavy diet of steak, ham, chicken and tuna, as well as doing two hours of squats every day. She also does intense weight training and does boxing twice a week. She is hoping to 'make history' by being the first non-Brazilian to win Miss BumBum.
Brazilian Butt Lift for Natural Butt Enhancement
A healthy diet and proper exercise can help you achieve a healthy body weight and tone your muscles. However, many people complain of their flat buttocks, which don't improve in size and shape with exercise and diet. Given the popularity of sensuous buttocks, women desiring the same can consider Brazilian butt lift in NYC, which involves only natural augmentation. This is because the procedure uses autologous fat from another area of the patient's body for buttock augmentation under local anesthesia. Excess fat is removed from areas such as the hips, abdomen, thighs or lower back via liposuction. It is then purified and strategically injected into the buttocks. The patient's own fat tends to look and feel more natural than implants commonly used to add volume to the butt. A skilled and experienced plastic surgeon can enhance the entire lower body with Brazilian butt lift surgery, enabling the patient to lose fat in problem areas and improve the volume of the buttocks. The procedure is known for its effectiveness in reshaping the buttocks and surrounding areas such as the hips, lower back and thighs.
What are the benefits this natural fat augmentation procedure offers?
Improves the curves of your lower body
Reduces fat pockets on your hips, thighs and stomach while simultaneously enhancing the butt
Provides a more youthful, aesthetically appealing shape to the buttocks
Helps your clothing fit more attractively
Improves the overall balance between the upper and lower body and thereby improves the overall proportions.
Professionally Trained Eye – an Important Consideration
Your plastic surgeon is a very important factor when it comes to your safety and optimal results. Brazilian butt augmentation requires a professionally trained eye for aesthetic detail, comprehensive training and experience in fat transfer techniques. All practitioners of cosmetic surgery may not have received this specialized training, so it is important to research carefully before choosing your plastic surgeon. Make sure that the surgeon has adequate experience in Brazilian butt lift procedures. You can get an idea of the results to expect by looking at the before and after photos of the surgeon's patients.
After the surgery, follow your cosmetic surgeon's instructions carefully. You should be able to get back to light daily activities within a week after surgery, and return to work within 2 weeks. When performed by a qualified and experienced plastic surgeon, Brazilian butt lift is a highly rewarding procedure that provides long-term results.