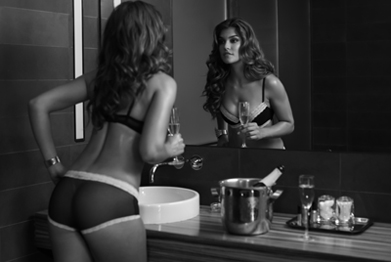 Cosmetic surgery no longer means having to go under the knife to enhance your appearance. The advent of minimally-invasive cosmetic procedures have transformed the scenario, allowing men and women to achieve their aesthetic goals easily, effectively, safely and with minimal downtime.
The growing preference for minimally-invasive procedures is evident from American Society of Plastic Surgeons (ASPS) statistics. According to ASPS, Americans underwent 1.7 million cosmetic surgical procedures last year with breast augmentation, nose reshaping and liposuction topping the list. At the same time, the minimally invasive Botox procedure crossed 6.7 million treatments last year, a 6 percent increase from 2013.
Botox blocks muscular nerve signals and stops the muscle from contracting. It works to smooth Crow's feet, forehead furrows, frown lines and bands on the neck. The second most popular minimally-invasive option is dermal fillers, which replaces fat lost due to aging. According to an article in Wral.com, these injectables are a more popular facial rejuvenation option than surgical face lifts, eye lifts and nose reshaping combined.
One of the latest minimally-invasive options that has attracted a lot of attention is Kybella, the new FDA-approved injectable drug which addresses submental fat. This clinically-proven procedure improves the appearance of moderate to severe convexity or fullness associated with submental fat. Its active ingredient, deoxycholic acid, is a naturally occurring molecule that helps metabolize dietary fat, thereby improving the overall contour of the neck and jaw line.
Non-surgical CoolSculpting – also FDA-approved – is now a hugely popular body contouring option. The device selectively targets, freezes and eliminates unwanted fat cells that are resistant to diet and exercise. The treatment can effectively address surplus fat in areas such as abdomen, flank (love handles), inner thighs and outer thighs and was recently approved by the FDA for double chin fat removal. What makes it so popular is that it can provide noticeable and lasting results with no downtime.
Just because a procedure is non-surgical, it doesn't mean that it can be performed by just anyone. The safest option is to find a plastic surgery practice with surgeons who are specialized in these innovative treatments. If you are wondering where to look, try New York City. In a reliable AAAASF-accredited surgical practice in NYC, you can be assured of safe and effective cosmetic treatments by experienced practitioners.