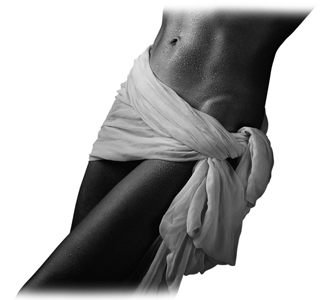 A non-invasive procedure to effectively address fat deposits that are resistant to diet and exercise, CoolSculpting has gained considerable popularity in recent years. The areas that can be treated include the abdomen, flank (love handles), inner thighs and outer thighs. The predictable results, non-invasive technology, comfort and lack of downtime are the main factors that have gone to make it a popular body contouring option.
In September 2015, FDA expanded the clearance for CoolSculpting by Zeltique Aesthetics with the approval of the company's new CoolMini applicator to treat smaller pockets of fat, including the submental area. Fat tends to accumulate in the chin and neck areas and is a major cosmetic concern among both men and women.
Lifestyle, age and genetic factors are responsible for the condition that makes a person look older and lacking in facial definition. In fact, in a 2014 survey by The American Society for Dermatologic Surgery (ASDS), 68% of the respondents said that excess fat under the chin and neck was their top cosmetic concern. CoolMini provides the answer.
The FDA's clearance of this non-surgical applicator is based on a clinical trial data pertaining to 60 male and female patients in the age range of 22 to 65 years. They received one to two treatments, six weeks apart, under the chin. Zeltique reported that:
Those in the study group achieved an average 20% fat reduction.
No significant adverse events were observed
The device works on patent cooling technology (cryolipolysis). The CoolMini applicator is placed on the particular area where fat reduction is required. The process involves gentle cooling of the targeted fat cells which destroys them. A butter-shaped cube of frozen fat cells collect underneath the chin and the surgeon massages them away. The fat cells are eliminated in a natural, controlled way without damaging surrounding tissue. CoolMini removes the fatty tissue under the chin permanently and patients can expect long-lasting results.
Cosmetic Surgery Times reported that the principal investigator for the CoolMini submental trial and speaker for Zeltiq said that the outcomes observed using the CoolMini applicator to treat the submental area have been very positive, with high levels of patient satisfaction with… fat reduction and the lack of discomfort and downtime afterward."
Most people now prefer non-invasive procedures to address cosmetic issues as they offer results within short time and involve very little risk of any kind of serious complication when compared to surgery. In any case, consulting an experienced plastic surgeon is crucial as any treatment – surgical, minimally invasive or noninvasive – is only as good as the doctor performing it.