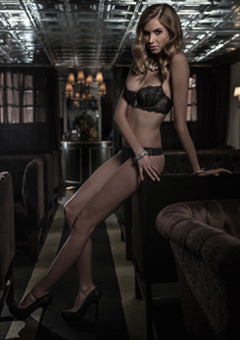 CoolSculpting NYC is one of the ground-breaking treatments for fat removal today. According to the American Society of Plastic Surgeons (ASPS), non-invasive fat reduction procedures that use special technology to "freeze" fat without surgery increased 5% from last year and are gaining popularity. This innovative nonsurgical option for fat removal uses controlled cooling to eliminate stubborn fat that will not shrink through diet and exercise alone. CoolSculpting has helps men and women achieve their body contouring goals without invasive surgery or lengthy and painful procedures. Patients need to know how to prepare for this innovative aesthetic procedure and what to expect.
Coolsculpting treatment was developed by Harvard University scientists based on the idea that cold energy can selectively affect fat cells. To prepare before the procedure, candidates need to stop taking medications that may cause blood thinning as some bruising may occur in the treated areas. Review your medicines with your plastic surgeon to see if your medicines can thin blood.
Though the procedure does not require much preparation, follow these guidelines on the day of treatment:
Dress in loose fitting clothes, ensuring easy access to the treatment area.
To avoid any discomfort, have only a light meal before the treatment.
You can use your iPad, reading material, laptop or mobile inside the procedure room and keep yourself entertained during the procedure.
If you have a cut or bruise on the skin of the area being treated, it's advisable to postpone your Coolsculpting treatment until it has healed.
After the procedure, you may resume normal exercise and activity immediately as no general or topical anesthesia or pain medications are required. Usually, CoolSculpting NYC will remove 20-40% of the fat from the treatment area and it can be retreated if necessary in the future. You can expect none or minimal complications such as swelling or bruising for up to several weeks immediately after the procedure. These minor complications are not long lasting and usually subside over time. Use a compression garment as advised by your surgeon. Notify your plastic surgeon if your symptoms are severe or are interfering with your ability to sleep or perform routine activities.
Some patients see results as early as 3 weeks after their first treatment. The most dramatic results are usually seen between 1 and 3 months following treatment. The duration of the session will vary depending on the number of areas treated at one visit. Additional sessions may further enhance outcomes.
To maintain the results of your CoolSculpting treatment, stick to a healthy lifestyle with proper diet and exercise. If you eat more calories than you are burning off through normal activity and exercise, the extra calories will be stored as fat in other locations in your body.
If you are looking to have CoolSculpting in New York City, do your research well. Find a plastic surgeon who is trained and skilled in this innovative fat reduction technique. In reliable AAAASF-accredited surgical practices, you can expect personal attention and customized treatment to achieve your aesthetic goals.