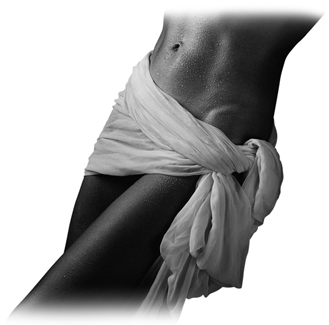 CoolSculpting is a relatively new body contouring modality but has become a popular option since it was introduced. Both plastic surgeons and patients have found it an effective non-surgical technique to eliminate some stubborn fat deposits. The abdomen is one of the most fat-prone areas in the body and many men and women who want to address this aesthetic concern wonder if this procedure that gently freezes fat to destroy it will work. The answer is yes – if you are the right candidate.
Of course, conventional laser liposuction can also work to remove excess fat deposits, but it is minimally-invasive, meaning that there are small incisions involved. The revolutionary CoolSculpting procedure is non-invasive and provides great results with little or no downtime. It is FDA-cleared, safe and effective.
The treatment is based on Cryolipolysis, the non-surgical breaking down of fat cells to reduce body fat without damage to other tissues. A specially designed cooling applicator is placed on the treatment site to precisely target the fat deposits and controlled cooling is applied. The frozen fat is then eliminated through the body's natural metabolic processes.
The exclusive benefits of this non-invasive procedure include
No knives and suction hoses
No needles or anesthetic
No surgical incisions or scars
No bruising or soreness
No damage adjacent tissue
CoolSculpting works well on people are close to their ideal body weight and havesome excess abdominal fat. It also works for to resolve love handles, muffin tops, and thigh fat. It reduces the thickness of the fat layer, which improves the appearance of the treated area. The length of a session would depend on the number of areas treated. However, unlike lip, additional sessions may be needed to achieve the results you are looking for.
Like liposuction, CoolSculpting not a weight loss procedure and is not for those who have a lot of stubborn abdominal fat. It provides the best results for those who want to remove small deposits of unwanted fat and contour abdomen. Results are usually visible in about three weeks, but improve greatly in about two months.