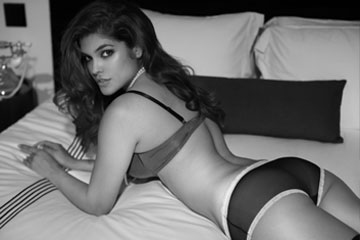 Voluptuous and curvier derrieres have taken the spotlight with stars and celebrities showing off their enviable backside on Instagram. This has led many women to have Brazilian butt lift in NYC to achieve a curvy backside, sensual body profile and a youthful lifted look. The procedure can address buttocks that are flat, small, asymmetrical, saggy, or disproportionate due to weight fluctuations. This buttock augmentation procedure owes much of its popularity to the fact that it uses the patient's own fat instead of implants to enhance the buttocks. The demand for BBL has skyrocketed – the latest annual statistics report of the American Society of Plastic Surgeons (ASPS) reveals that a total of 24,099 BBL procedures were performed in 2018, which is a 19% increase from 2017.
While BBL has exploded in popularity over recent years, many people are still unaware of what it entails, including life after the procedure.
BBL uses your own fat instead of implants to provide you with fuller, curvier, and rounder buttocks. The procedure is a combination of liposuction and fat grafting. In this "dual-benefit" fat transfer butt lift procedure, fat is first harvested from unwanted areas such as the stomach, flanks and thighs via liposuction and prepared for transplantation. The fat is then injected carefully into the buttocks to provide the desired enhancement. Here are some key points to note about the results of the treatment and recovery:
BBL results are meant to last for many years.
Fat cells removed with liposuction will not return to the treated area.
The fat cells that survive transfer to the buttocks will remain for years to come.
Since significant weight fluctuations can affect your results, maintaining a stable weight is important to keep your results looking their best.
Don't get alarmed if your backside looks significantly bigger or slightly asymmetrical at first, as post-op swelling in the initial phase is normal, and will subside gradually. The surgeon may also overfill the buttocks to compensate for drop off some of the transferred fat.
Pain and swelling can be managed with prescribed medications.
Final results typically appear 6 months after the surgery, when the residual swelling has gone away and you are fully healed. However, as each person's body responds differently, there is no set time for recovery.
You would be instructed to a wear compression garment for a specific period after the procedure.
Sleep on your stomach for six weeks and use your BBL pillow when sitting. Normal sitting is prohibited after BBL because pressure on your buttocks can interfere with the fat transfer process and can cause less fat to survive. So, it's very important to avoid sitting until your surgeon says you can do so.
Most patients return to work in as little as a few days or in two weeks. However, this could vary depending on the complexity of the surgery, your activities, etc.
You are not supposed to lose weight during your BBL recovery since the donor fat cells need to establish themselves; likewise, you shouldn't gain a significant amount of weight. Maintaining a healthy weight with a proper diet and exercise is essential. Regular exercise will help your new look last and keep you healthy.
When performed by a qualified and experienced plastic surgeon at an AAAASF-accredited plastic surgery practice, Brazilian butt lift surgery in NYC can be a rewarding experience.  Expert NYC plastic surgeons offer Brazilian butt lift under local anesthesia (BBLULA), a new, innovative and a safer alternative to the traditional technique. BBLULA is a relatively short procedure that allows patients to remain awake throughout the procedure, heal faster, and get back quickly to their normal routine, making the life after BBL much easier.