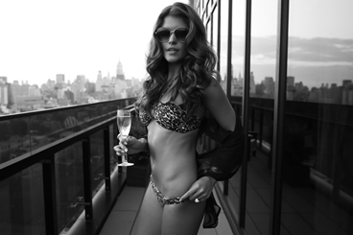 The safest way to achieve a slim and toned physique is to adopt a healthy diet and exercise regimen. It not only helps in body contouring, but is also essential for your better health and wellness. However, diet and exercise cannot always help to contour your body. There are certain body areas that just don't respond to strenuous diet and workouts. In such instances, surgicalor nonsurgical fat reduction procedures may offer better results. Fat reduction procedures for body contouring in NYC can be surgical or non-surgical. Surgical procedures include liposuction whereas CoolSculpting is a non-surgicaloption. Both the procedures work well for both the genders.
According to ASPS statistics, liposuction was the second most performed procedure in 2016, with over 235,000 procedures performed in U.S alone. This standard invasive surgical treatment improves the body contour by removing excess subcutaneous fat. It effectively reduces the fat in many areas of the body such as the abdomen, flanks, back, buttocks, knees, neck/chin, arms, and the inner and outer thighs. Liposuction has evolved with technological advancements, producing amazing results. Depending upon the technology, amount of fat to be removed and the number of areas treated, liposuction may be performed under general or local anesthesia. During the procedure, the plastic surgeon makes a small incision through which a small cannula is inserted into the treatment. The cannula is used to break down and remove the excess fat. Once the fat is removed, the area treated can be reshaped.
CoolSculpting is a non-invasive fat reduction procedure that clearly increased in demand by 5% from 2015 to 2016, says ASPS statistics. This FDA-cleared device uses cryolipolysis treatment for permanent fat reduction in areas such as the abdomen, flanks, bra roll, chin or submental area, back of the arms, inner/outer thighs, and more. Its innovative technology can reduce fatty tissue in the targeted area by using cold energy, which is designed to break down fat cells. A specially designed cooling applicator is applied to the treatment area. The device selectively targets localized fat deposits, freezes it, and naturally removes the fat that doesn't respond to diet or exercise – all without harming the surrounding tissues.
To choose from these two procedures consider answering a few vital questions yourself:
| | | |
| --- | --- | --- |
| | LIPOSUCTION | COOLSCULPTING |
| Are You a Good Candidate | You should be in good health, but have a fair amount of fat deposits. Suited for patients with good skin elasticity. | Ideal weight, good physical health. Works best if the appearance of fat is in just a few "trouble spots". |
| Your Treatment Goal | For patients who are concerned about excess fat over large areas, or patients desiring a more dramatic change in body contour, liposuction may be the more suitable choice. More fat will be removed in a single session. An overall reduction in fullness and improved contour is noticeable within days after the procedure. Bruising and swelling is expected. | Patients who do not want to go under the knife can consider Coolsculpting. As it is a non-surgical method, the procedure is safe and effective, with minimal downtime. This revolutionary fat freezing method provides results without the dangers associated with surgery. Changes in the treated area may become apparent as early as three weeks after CoolSculpting, and optimal results can be seen one to three months after treatment. Multiple sessions may be required, according to your need. |
| Recovery Period | Swelling, bruising and numbness are common after liposuction and will subside over the weeks to months following surgery. It is important to note that the recovery is dependent on the amount of fat removed and the number of areas treated. You have to prepare for a day of surgery and recovery. After the procedure, you will need to wear compression garments that help in healing and reduce swelling. | This non-invasive procedure ensures quick recovery, minimal discomfort and low risk of complications. Patients can resume normal activities immediately after the procedure. Minor bruising, tingling or numbness is expected, which will be resolved quickly. |
The choice of procedure depends upon your body type, candidature, aesthetic goals and expectations. If you have large fat pockets to be removed, then liposuction could be the answer and if small areas are to be treated then consider CoolSculpting. Besides, choosing an experienced plastic surgeon is very important.
If you want to perform liposuction or CoolSculpting in NYC, find an AAAASF-accredited plastic surgery center that offers the service of expert and skilled plastic surgeons. Check with your plastic surgeon to see which option is likely to deliver optimum results for you. Only a knowledgeable plastic surgeon can guide you to the right option and moreover, you should have realistic expectations regarding the procedure.