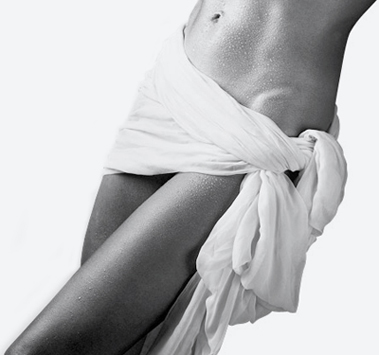 CoolSculpting is one of the latest innovations in fat reduction technologies which offer individuals a non-invasive way to safely and effectively get rid of the fat deposits. This procedure makes use of cooling technology to eliminate fat without the need for any surgery. According to a news report, the procedure was named as the "Best Fat-Reducing Treatment" recently by NewBeauty® magazine, 'the definitive authority on all things beautiful'. The treatment is the recipient of the magazine's fifth annual Beauty Choice Awards highlighted in its Winter 2015 issue, getting voted as the "hottest choice" by a panel of experts, editors and readers.
The manufacturer of the CoolSculpting system, ZELTIQ (NASDAQ: ZLTQ) was delighted with this achievement. "We are honored that NewBeauty magazine and its panel of judges has recognized the CoolSculpting procedure for a second year in a row, this time as the 'Best Fat-Reducing Treatment'".
Interestingly, the CoolSculpting procedure "New Year, New You" survey results were revealed the same week the award was announced. The online survey was conducted by Kelton among 1,009 American women in the age group of 25-54 during November 24 to December, 3 2014. The survey found that
51% of the participants intended to make "losing fat" a resolution in 2015
7 in 10 (71%) of the women had made this resolution in the past
Nearly a quarter (22%) of respondents cited 'not seeing a quick enough change' as one of the barriers to success
CoolSculpting resolves these issues.
CoolSculpting eliminates fat safely and effectively in the least time frame. This FDA-approved procedure requires no downtime and provides lasting results. Physicians have reported a 95% patient satisfaction rate.
This targeted cooling process kills the fat cells below the skin, and accurately freezes them to the point of removal
The treatment requires no downtime and provides lasting results.
Individuals can see results as early as three weeks after their session
The most dramatic results are usually seen 1-3 months after treatment
FDA has cleared it for non-invasive fat reduction in the abdomen, flank and thighs
The process gently cools surplus fat cells in the body to induce a natural, controlled elimination of fat cells
The surrounding tissues are not harmed and the treated fat gets removed through body's normal metabolic process.
The popularity of the procedure worldwide is an indication of the effectiveness of the treatment. According to the CNN press release, up to 1.5 million CoolSculpting treatments have been performed in over 70 countries around the world.