Facial cosmetic surgery has gained widespread acceptance in recent years with the development of nonsurgical face rejuvenation techniques. Many people are drawn towards aesthetic procedures that don't involve incisions and scars. The obvious signs of facial aging such as folds, wrinkles, lines and creases on the face could affect one's self-esteem and confidence and the best possible solution to address such cosmetic concerns is a non-surgical facelift. Facelift has long been considered the "gold standard" of facial rejuvenation as no other cosmetic procedure can compare to its profound rejuvenating effect. If you want to locate a good plastic surgery practice near you that provides face rejuvenation procedure, you must run a search for "Non-surgical Face Lift Near Me". However, as many NYC plastic surgery practices provide non-invasive facelift procedures, it could be a challenge to find a safe and reputable practice. You must choose an established AAAASF-accredited plastic surgery practice providing the service of plastic surgeons who are experienced in performing the procedure. This is crucial for safe treatment, optimal outcomes, and a comfortable surgical experience.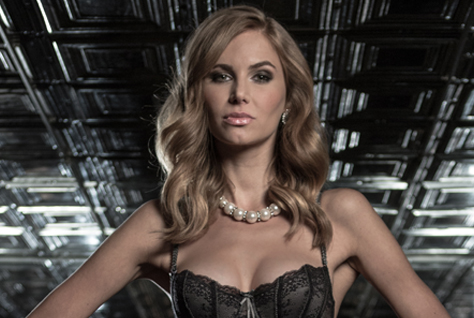 Here are two major tips to consider when looking for a plastic surgery practice that provides non-surgical facelift near you:
Do some research on non-surgical facelift procedures: Even though traditional facelift surgery improves visible signs of aging in the face and neck, it involves the use of various surgical techniques, general anesthesia, long downtime and recovery. The surgery could be intimidating for most patients and this has led to the development of non-invasive and minimally-invasive procedures with small incisions, minimal surgical trauma and scarring, less downtime, and quick recovery. However, as new non-surgical procedures are surfacing in the market, it's very important to do some research on every procedure available.

Recently, InMode, a leading global provider of innovative, energy-based solutions announced the launch of their totally non-invasive facelift solution – EVOKE, an all-in-one hands-free facial remodeling device.

Choose an AAAASF-accredited plastic surgery practice and find the right plastic surgeon: An AAAASF-accredited practice meets strict national standards for outpatient procedures with regard to equipment, operating room safety, personnel, and surgeon credentials. They maintain rigorous standards of patient safety and care. Most importantly, such practices utilize state-of-the-art techniques including non-surgical technologies for procedures. So, while choosing a practice that's near your area, check if the practice is an accredited one and find the right plastic surgeon. Make sure that the practice provides the latest technologies for facelift.

While looking for a surgeon, you need to understand the traits of a good plastic surgeon – make sure that the surgeon you approach is qualified and experienced, and has proven his/her proficiency in performing facelift procedures, especially in non-surgical techniques. The right surgeon will evaluate patient goals and anatomical considerations to create a customized treatment plan. Finalize your decision regarding the surgeon, only if you find that he/she can be trusted and you feel comfortable with.

A leading plastic surgery practice in Manhattan, New York City (NYC), bodySCULPT® is one of the first plastic surgery centers in the U.S to introduce InMode Evoke treatment in NYC, a unique and innovative non-invasive facial remodeling procedure that remodels facial tissue and delivers the ultimate in thermal facial procedures. bodySCULPT® plastic surgeons Dr. Christopher Chia and Dr. Spero Theodorou, who is also InMode's Chief Medical Officer, have extensive training in this non-surgical EVOKE treatment.

They also offer another non-invasive facelift procedure, EmbraceRF. Invented by bodySCULPT®'s plastic surgeons who have extensive experience in performing radiofrequency-assisted cosmetic procedures, EmbraceRF in NYC is a minimally invasive procedure that provides a long-lasting solution to address the effects of facial aging, specifically the lower third of the face that consists of the neck and jowls. This innovative scarless facial contouring procedure combines two powerful technologies from industry leader InMode – FaceTite, and FDA-approved Morpheus8, a Subdermal Adipose Remodeling Device (SARD). The results are similar to a facelift-without incisions or scars, downtime associated with the procedure is minimal.
You must have a clear idea about your cosmetic goals and be able to convey this to your plastic surgeon. Prepare a set of questions to ask him/her, such as the number of successful procedures the surgeon has performed, the techniques used, and also request to view the before and after photos of former patients.
Other popular non-surgical facial rejuvenation options include: Botox to reduce the appearance of wrinkles between the brows, crow's-feet around the eyes, and horizontal forehead creases.; Soft-tissue fillers (Juvederm®, Restylane®, Radiesse®) to fill hollow areas and deep lines thereby minimizing the appearance of aging; laser hair removal; chemical peels to smooth the skin, and microdermabrasion.
If you are looking for a non-invasive double chin treatment, then KYBELLA is a good option. KYBELLA in NYC is an FDA-approved injectable that effectively addresses a double chin, by eliminating excess fat under the chin and improving definition in the neck and jaw line.
Apart from non-invasive procedures and injectables, NYC surgeons perform facelift using minimally-invasive modalities such as BodyTite™ (radiofrequency assisted), Smartlipo Triplex (laser assisted) and VASERlipo (ultrasound assisted). When performed by a skilled plastic surgeon, these procedures can provide very natural-looking results.
So, when planning for non invasive face lift procedures, do some research online to find an accredited NYC practice with expert plastic surgeons.