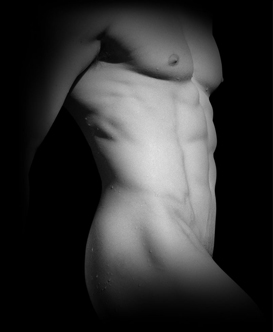 Mommy makeovers are now a popular trend, with more and more women looking to restore their pre-pregnancy figure and youthful looks. Pregnancy causes several undesirable physical changes and it is no wonder that women seek to resolve them with cosmetic surgery. The mommy makeover includes a combination of procedures such as a tummy tuck to tighten loose abdominal skin and muscles, and breast surgery to correct sagging or drooping breasts or improve breast volume.
A man's body is not impacted physically impacted by the birth of a child as a woman's body is, but bringing up a child can be stressful and alter their schedule, including their exercise regimen. Stress may also result in weight fluctuations. All this can take a toll on a man's appearance.
That's why an increasing number of dads are now looking to rejuvenate their looks with a 'dad lift' or 'daddy makeover'. The treatments they opt for are generally not invasive and most men opt for touch-up procedures and Botox injections to tackle premature wrinkles to restore a more youthful facial appearance. Dad lifts may involve a combination of a tummy tuck, liposuction treatment and a facelift. Liposuction is a good option for those who have decreased metabolism and gain stubborn pockets of fat which don't easily go away with dieting and exercise.
The latest statistics from the American Society of Plastic Surgeons (ASPS) show that the number of men having plastic surgery is on the rise.
"Male plastic surgery rates have significantly increased since 2000 and the notion that cosmetic procedures are just for women no longer exists… Men are seeking to regain a more youthful look, improve their self-image and feel better about their appearance. It is great that plastic surgeons have procedures to meet and often exceed their expectations," says ASPS President Scot Glasberg, MD.